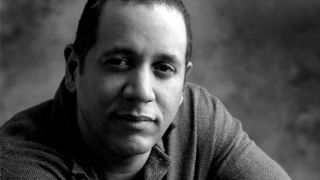 Professor José M. Prieto
Professor José Prieto, distinguished writer and the Director of the Latin America and Latino/a Studies, has been invited to participate in the PEN America Emergency World Voices Congress of Writers to be held Friday, May 13 from 10 a.m. to 1 p.m.
The event is a historic gathering of an extraordinary group of writers and thinkers for a consequential conversation. More than 60 writers are expected to be joined by a number of observers and guests from the media, publishing, diplomacy and other realms. With this event, PEN America hopes to foster a meaningful and far-reaching discussion about the writer in this moment of mounting anxiety and violence.
More information about the event can be found here.
The session will be held in the Trusteeship Council at the United Nations headquarters and will be covered by PBS NewsHour. The program will be organized around two pressing questions: 1) Amid all of the cascading crises we face right now, including the epidemic of distraction and diffusion of effort, what are the threats that most warrant our concentrated focus; and 2) What is the role of the writer in responding to the current crises, how well are we doing collectively to rise to the occasion and what more should writers do?
Categories: Arts and Culture