Monday, September 21, 2020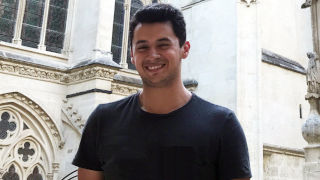 On Thursday, September 24, 2020 at 6:30-8:30 p.m., via Microsoft Teams, Slavic Club is holding presentations by our most recent Fulbright recipients, Santiago Losada and Aidan Miller, and by Natalie C Sherman, - the only SHU's Critical Language Scholarship recipient last year. They will be discussing the process of procuring these prestigious scholarships and their experience working and studying abroad.
After their presentations, Dr. Matusevich (Director of REESP), will discuss all the details on how to obtain a Certificate and/or minor in SHU's Russian and East European Study Program (REESP).
This event will be very useful to all our students who plan, in the near future, to apply for the above mentioned, prestigious scholarships and what it takes to study and work abroad.
And here is the link to the Teams for this event. Please join us next Thursday @ 6:30pm.
To view the flyer, please click here!
If this link doesn't work for you, please write immediately to
Delaney L Cha (delaney.cha@student.shu.edu), Slavic Club President,
or Nicole Shubaderov (nicole.shubaderov@student.shu.edu), Slavic Club VP,
and they will send you an "invitation".
Categories: Arts and Culture