Wednesday, October 24, 2018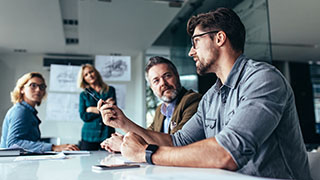 Open enrollment begins Monday, October 29 and will end on Friday, November 9, 2018. The benefit elections you make during Open Enrollment are effective January 1, 2019.
During Open Enrollment, you can:
Make changes to, or enroll, in Medical and Dental benefits. If you have no changes, your benefits will continue as is.
Enroll or re-enroll in healthcare and/or dependent care Flexible Spending Accounts (FSA). If you do not wish to participate in FSA for 2019, you do not need to take any action.
Enroll in, or increase your benefit for Supplemental Life and/or Supplemental Accident Death and Dismemberment coverage.
Enroll in the Long-Term Disability Buy-Up coverage.
2019 Benefit Plan Highlights:
New Medical and Dental Rates
Prescription coverage will now be administered through Cigna
New voluntary benefit with Countrywide offering legal assistance, identity theft protection and financial wellness
New voluntary benefit with PetAssure offering a discount pet plan. Save on all your wellness, sick and emergency vet visits.
Special enrollment to purchase Supplemental Life coverage without evidence of insurability.
All benefit eligible employees, who wish to enroll or make changes, must complete their open enrollment benefits elections online via Banner Self-Service. An instructional video, written instructions and a flowchart are available to assist you in processing your elections.
The following Open Enrollment Fairs have been scheduled, providing you the opportunity to speak directly with our plan representatives.
Law School Campus
Date: Monday, October 29
Time: 11:00 a.m. – 3:00 p.m.
Location: Faculty Lounge, 5th Floor
IHS Campus
Date: Wednesday, October 31
Time: 11:00 a.m. – 3:00 p.m.
Location: Winter Garden
South Orange Campus
Date: Thursday, November 1
Time: 11:00 a.m. – 3:00 p.m.
Location: Bethany Hall
Visit Banner Self-Service to enroll/change your benefit elections beginning October 29, 2018.
Contact Babette Brooks at 973-275-2755 or via email at babette.brooks@shu.edu or Noreen Reilly-Singer at 973-761-9176 or via email at Noreen.reillysinger@shu.edu with any questions.
Categories: Campus Life