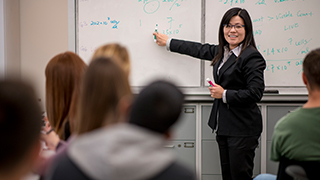 The recently enacted New Jersey Earned Sick Leave Act requires employers to provide paid sick leave benefits for all employees, including faculty, adjunct faculty, student workers and graduate assistants. Seton Hall's updated Earned Sick Leave Policy went into effect on October 29, 2018, with a 120-day waiting period for many employees.
All employees will be permitted to use paid sick leave when they or a family member are sick, in need of medical care, or need to deal with issues related to domestic or sexual violence. Sick leave may also be used to attend a child's school-related meeting or event, or when schools are closed due to a public health emergency.
In accordance with the Act, Human Resources has set up a system for recording accrual and use of paid sick time.
Please contact HRGeneral@shu.edu if you have any questions.
Categories: Campus Life