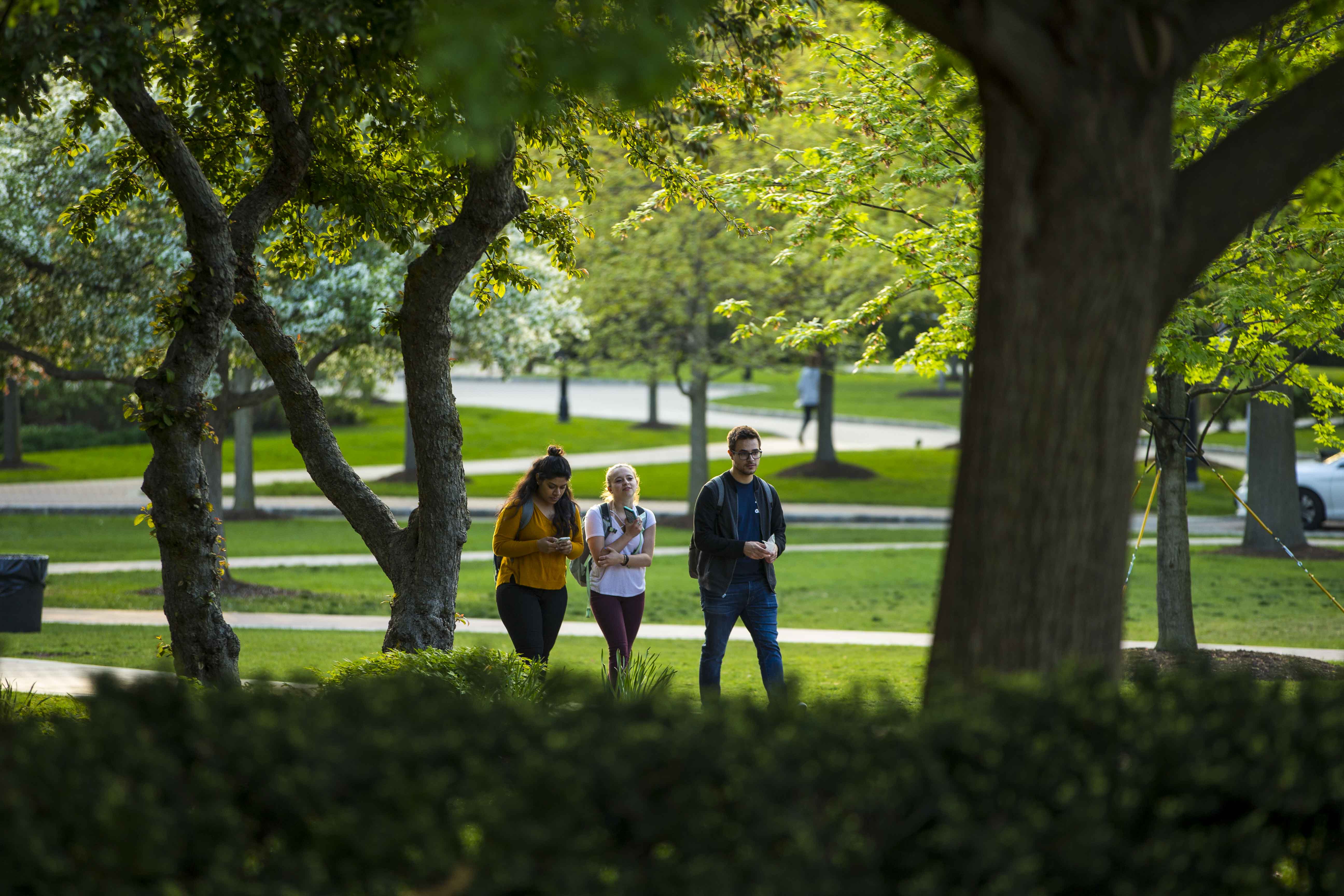 Seton Hall announced that it will begin offering reduced-density, in-person instruction and indoor dining on its campuses as described in the University's confirmed restart plan.
Students on the South Orange campus will begin in-person learning on August 31. The Law School campus in Newark will start in-person instruction with weekend classes on August 22; One L full-time students on August 24; and upper class full-time students on August 31. Students on the Interprofessional Health Sciences campus in Nutley and Clifton will attend classes in person starting on August 24.
"Our community is about to transition into a dynamic new phase as we begin the academic year," said Joseph E. Nyre, Ph.D., president of Seton Hall. "I am grateful for the efforts of everyone at the University who has been diligently preparing for our return to campus."
Seton Hall has been consistent in voicing its intention to begin on-campus, reduced-density, in-person instruction when New Jersey reaches Stage 3 of its reopening or provides other government guidance. In anticipation of Stage 3, all of the University's campuses were enhanced to meet or exceed CDC recommendations and considerations for higher education institutions.
Governor Phil Murphy issued an executive order on Wednesday allowing New Jersey's colleges and universities to open the academic year with in-person instruction and indoor dining. While the state remains in Stage 2, the governor made this decision based on New Jersey's sustained decrease of COVID-19 transmission, CDC recommendations and additional scientific guidance.
"The dedication of more than 140 community members has resulted in a Restart Plan that can accommodate every contingency," President Nyre said. "The HyFlex modality, which underpins our approach, is precisely the reason we can quickly adapt to shifting circumstances and changing government directives now and throughout the semester.
Although Seton Hall is permitted to offer in-person classes on every campus immediately, the South Orange campus will begin the academic year on August 24 with remote instruction and pivot to in-person instruction a week later. This will afford faculty, students and other community members the opportunity to make final adjustments to their schedules, given the timing of the executive order.
"I am grateful for the extraordinary preparations our faculty have made to deliver HyFlex instruction," said Katia Passerini, Ph.D., provost and executive vice president. "Thanks to the governor's recent executive order, their considerable time and effort will be put to meaningful and productive use."
Categories: Campus Life , Education