This is What Great Minds Can Do.
When Bishop James Roosevelt Bayley founded Seton Hall in 1856, he envisioned a place where faith would be nurtured and great minds could take flight.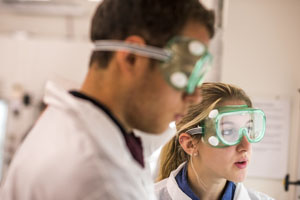 He dreamed that Catholic ideals would infuse the curriculum, and that graduates would become strong participants in American society as servant leaders.
Inspired by his aunt, Saint Elizabeth Ann Seton , Bishop Bayley knew that once a spark for servant leadership ignited in a student's heart, it would burn for a lifetime.
The dream of Bishop Bayley is still our dream today. We strive to strengthen our identity as a place of transformative intellectual, moral and spiritual growth, all while pursuing greater excellence in American higher education.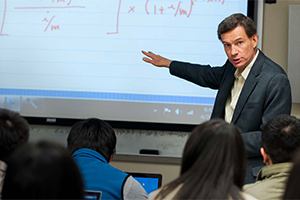 Our University has made striking progress over the past five years toward achieving that goal. Strategic investment in key academic areas is positioning Seton Hall as a leader on the national and global stage.
Our new School of Medicine - the only private school of its kind in the state - and the creation of a College of Communication and the Arts have raised our academic profile to new heights.
For the third year in a row, our Stillman School of Business' Gerald P. Buccino '63 Center for Leadership Development was named the top program of its kind in the nation.
And with more than $150 million in capital improvements in recent years, our beautiful campus is more inspiring than ever.
These significant achievements have helped Seton Hall enroll its largest undergraduate classes in four decades while increasing the average SAT score of entering freshmen by nearly 100 points since 2009.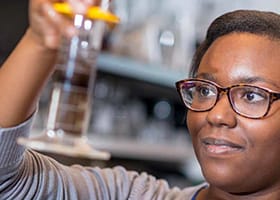 And we are especially proud that students who are eligible for federal Pell grants make up 30 percent of our student body. In turn, our students' impressive credentials have contributed to the University's substantial rise in U.S. News & World Report's annual rankings of America's "Best Colleges."
This dynamic momentum will do far more than enhance Seton Hall's stature. It will allow us to more fully realize the commitment to intellectual, moral and spiritual development that Bishop Bayley instilled in the University at its inception. And it will enable this institution to better serve the great minds that have always been a part of its DNA.
We invite you to learn more about Seton Hall's recent accomplishments and see for yourself what great minds can do when working together to create a bright future for our University, our nation and our world.
Go Pirates!
Cynthia Sularz'16
Advocate for Women. G-20 International Girls Summit Participant. Fulbright Scholar.

This is What Great Minds Can Do