Reflections on What Pope Francis Means to Working Men and Women on the Fifth Anniversary of His Election
Please join us for this inspirational and informative discussion led by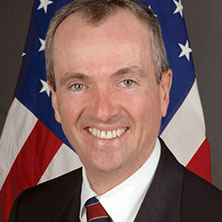 Phil Murphy
New Jersey Governor
Cardinal Joseph W. Tobin, C.Ss.R.
Archbishop of Newark
Richard Trumka
President, AFL-CIO
Tuesday, March 6, 2018 at 7:00 p.m.
Jubilee Hall Auditorium
Seton Hall University
400 South Orange Ave., South Orange, New Jersey
A reception will immediately follow the event.
On March 13, 2013, Pope Francis stepped out onto the loggia of St. Peter's Basilica and into the hearts of men and women around the world. As we approach the fifth anniversary of the election of the Holy Father, Seton Hall University is proud to host New Jersey Governor Phil Murphy and President of the AFL-CIO Richard Trumka, who will speak about what this pope means to the working men and women of America. Cardinal Joseph W. Tobin, C.Ss.R., Archbishop of Newark, will introduce Governor Murphy and Mr. Trumka as well as offer thoughts on the historic alliance of the Catholic Church and organized labor in American history.
If you have any questions about the event or require special accommodations, please contact Annette Manso, Seton Hall Government Relations at (973) 378-9816.