2020 Big East Esports Conference League of Legends defending champion Seton Hall Pirates is emerging as a conference-leading competitor in video gaming. On Sept. 29 in the first week play in the College League of Legends™ Fall Invitational, Seton Hall Pirates won its first week matches in the best of three format against UConn in the qualifying tournament in 44 minutes.
The Seton Hall Pirates roster includes:
Michael "Windy Day" Kao, whose position is Mid, and led in kills at 18 tying with Ian "Krop" Kropilak, the ADC. Windy Day had 3 deaths and 6 assists
Ian "Krop" Kropilak's stats included Kills, Death, Assists (KDA) at 18/6/15
Ryan "IvernedThisRank" Kijevcanin played Jungle with 8/3/2 KDA
Justin "Fleuber Burbler" Lee played TOP with a score of 8/2/19 KDA
Dennis "Miza" Ching is Support with KDA at 4/3/23
Substitutes are Kevin "Vollme" Craig and Keith "PleaseBePatient" Kofoed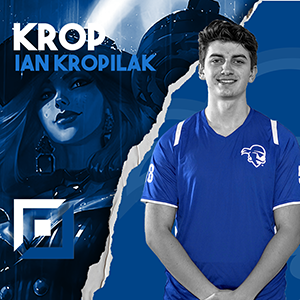 The Fall Invitational runs from late September through mid-November. Nine of the Big East Conference's 11 schools are competing in the Big East Qualifying Tournament hosted by Riot Games and produced by PlayVS, a double-elimination bracket, which started Tuesday and runs through Tuesday, Oct. 20. All matches are best of three in the game title, League of Legends, developed by Riot Games.
The tournament culminates in a nationwide 32-school, single elimination bracket. Schools will earn spots in the Invitational through qualifying tournaments, one for each College League of Legends regional conference and participating partner conference. The winner of the Big East League of Legends tournament will automatically qualify for the regional rounds. A runner-up may be chosen to compete based on seeding comparison against other conference competitions. Results will not impact team or conference standing in the 2021 Season in any way and no prizes will be awarded and is free for all participants.
Saturday, Oct. 3 at 7 p.m., Seton Hall Pirates play DePaul, who both won their matches and are tied for first in the conference standings, so this promises to be an interesting match. Future games will take place on Tuesdays, Oct. 6 and Oct. 13 at 7 p.m., and Saturday, Oct. 17 at 7 p.m.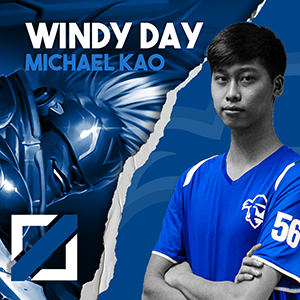 Championship Tuesday Game 14 takes place on Tuesday, Oct. 20 at 7 p.m. Follow social media updates on Twitter: @shu_esports and Instagram: setonhallesports. The Big East is one of five athletic conferences participating in the fall League of Legends tournament. The Conference joins the ECAC, ECC, Landmark Conference and Mountain West Conference. Additionally, there are two esports specific conferences: Esports Collegiate Conference and Midwest Esports Conference. The Big East Conference is an association of 11 nationally prominent colleges and universities that foster healthy athletic competition, community service and the pursuit of excellence in academic environments, and include Butler University, University of Connecticut, Creighton University, DePaul University, Georgetown University, Marquette University, Providence College, St. John's University, Seton Hall University, Villanova University and Xavier University. For more information, visit www.bigeast.com.
Categories: Science and Technology