The 2020 ESL-Big East Conference League of Legends Tournament entered its last week with final round robin matches on Saturday, April 25, 2020 and playoff matches on Sunday, April 26, 2020. The tournament began with first seed St. John's University taking on Seton Hall on April 26th. Second seed and defending champions, DePaul University matched up against Villanova University. Semi-final games were in a best of three format.
After the win over St. John's, the Pirates faced Villanova in the finals. The Wildcats were able to win the first game of the series. The Pirates were able to use their advantage in objective control to take the championship after winning three straight games and sweeping Villanova in the best of five series. The Pirates dominated neutral objective control, gold leads, and kill lines in their three wins. Michael 'Windy Day' Kao, mid-laner, was nominated as Most Valuable Player in a series that had both cooperative gameplay, communication, and great attitude.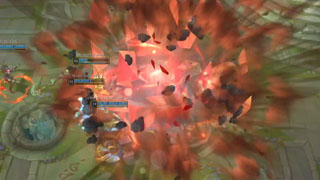 A replay of the game is available on Twitch. A tournament recap is available on the Collegiate Esports Blog, ACE, a blog founded by two Seton Hall alumni, Bryan Yeoh '19 and Nicholas Zeitlinger '18. As alumni of Seton Hall University's League of Legends B Team and as well-known faces of Seton Hall's competitive and casual gaming club, Bryan and Nicholas are taking their firsthand experience with the collegiate gaming scene to esports news reporting with A Collegiate Esports (ACE) Blog. Their site will follow every minute of Big East Esports League of Legends and feature news, profiles and more on the matches, players and coaches who make it all come together.
Categories: Science and Technology