Monday, February 14, 2022
The Department of Education Leadership, Management and Policy part of the College of Education and Human Services, has undergone a series of faculty transitions over the last few years, creating opportunities to reset several graduate programs. Interim Chair David Reid, Ph.D., says that the new professors who have joined the team are settling in well and infusing fresh energy into the department. The Department offers graduate-level programs in higher education leadership, law enforcement leaderhsip, and K-12  administration, both at the school and district level. 
Now in his fifth year at Seton Hall, Reid says that while it was hard to see some senior faculty leave, the shift allowed CEHS to "develop a really great group of junior faculty members."
In addition to personnel changes, Reid admits that like other academic departments around the University, ELMP has navigated the myriad challenges created by the COVID-19 pandemic,  shifting between in-class and remote instruction.  He adds that the competency and flexibility of the department's faculty has kept the programs moving forward. "The faculty have really stepped up and made the best of the experience, which is especially great for the students in the program."
The ELMP Roster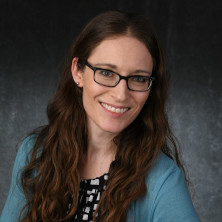 A graduate of the Higher Education doctoral program at Seton Hall, Hillary Morgan, Ph.D., brings a unique perspective to her role as the program's new director. Morgan, who earned an M.A. in Economics at Clemson University, is well versed in the College's culture and appreciates what students are seeking to get from the program.  Morgan says she has received a lot of support from her faculty colleagues since joining the department, despite the added burden placed on everyone as a result the pandemic. Morgan expressed her appreciation for fellow ELMP colleague, Katie Smith, Ph.D., who shared teaching tips and provided dissertation mentorship. 
Morgan teaches courses in organization and governance of higher education, institutional research and program evaluation. Her research interests include enrollment management, financial aid, test optional admissions, and economics of education and she has publications in Economics of Education Review and Economic Inquiry.
Assistant Professor Katie Smith, Ph.D. is in her third year with ELMP. "I came to Seton Hall because I was interested in working at a school where I could continue my research, and where the student experience could be central to my work." Smith previously worked in a variety of student affairs capacities at Elon University and Duke University. "I like that Seton Hall has a strong teaching mission," Smith explains.
Her research focuses primarily on college student experiences and career development, especially the financial, social, and environmental influences on students' career exploration, opportunities, and post-graduate outcomes. Among Smith's latest research projects is a study of the internship experiences of women in engineering and computer science. Smith received a $50,000 grant to expand her work further.
Now in his second semester at Seton Hall, Assistant Professor Manuel Gonzalez, Ph.D. brings a background in organizational psychology to both his teaching and his research. Gonzalez, who teaches courses in education leadership as well as police studies, earned his master's and doctoral degrees in Industrial-Organizational Psychology from the City University of New York.  He feels that the breadth of subjects he covers makes his job more interesting. "There has been crossover with my interests despite my different background, which was definitely cool to see," Gonzalez explains.
 

Another addition to the department in the fall of  2020, was Assistant Professor Jennifer Timmer, Ph.D. Timmer received her Ph.D. in Educational Psychology from the University of Illinois, Urbana-Champaign, before completing a two-year postdoctoral research fellowship at Vanderbilt University. Along with teaching and her own research projects, Timmer says she has really enjoyed mentoring students one-on-one as they work through their dissertation process. With an interest in issues of gender and racial equity related to education leadership positions, Timmer recently received a grant to study superintendents and the education labor market in New Jersey. During her time here, she has enjoyed working with her fellow faculty members. Says Timmer, "I really appreciate being part of such a supportive group of junior faculty who are always willing to share ideas and answer questions. It's a great group of people who really support and encourage each other."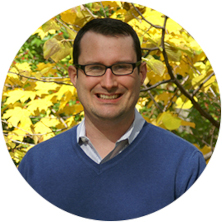 Joining Gonzalez and Timmer in 2020 was Assistant Professor Jason Burns, Ph.D. Starting his career as a high school studies teacher, Burns decided to leave the classroom and pursue his Ph.D. in education policy. But happily, he has returned to teaching classes at Seton Hall.  Burns is working on several research projects right now, including one in which he hopes to examine the decision-making process students undergo when choosing Advanced Placement courses in New Jersey high schools. Echoing what the others have said about their experiences at the College, Burns appreciates being part of a group of instructors and researchers who really look out for one another. "I couldn't ask for a better set of colleagues. They've been really helpful in terms of being a sounding board for ideas and support," states Burns.
The newest member in the department is Visiting Professor of Quantitative Methods Paul Garton, Ph.D. With a primary research interest focused on higher education and economic development, Garton has a few projects in the works. For example, he is looking at how degree saturation impacts income inequality. Just beginning his second semester at Seton Hall, Garton reports that that the transition to his position has been smooth. "I've been really impressed with how collegial and hospitable everyone has been. It creates a very warm working environment and I've also been impressed with how student-centric the curriculum and the faculty are in the department."
Reid says that he wants it known how appreciative everyone within the Ed Leadership family is of these newer faculty members. He's excited about the next chapter. "They're doing a really good job, so the future of the department is in really good hands."
Categories: Education