Wednesday, February 24, 2021
Holocaust survivor Fran Malkin pictured with Zoe Susser at an event a few years ago.
On February 10th, the Perils and Possibilities of Diversity in Education Initiative sponsored the Second Holocaust Remembrance event. This initiative was co-convened and is an on-going collaboration between the Educational Studies Department in the College of Education and Human Services and the Center for the Study of Genocide and Human Rights (CGHR) at Rutgers University. Focused once again on the intergenerational need to 'never forget,' this session provided participants with the opportunity to commemorate the victims of the Holocaust.
Dr. James Daly of the Educational Studies Department welcomed Seton Hall University students and students from Rutgers University and two Newark high schools and teachers and administrators from the area. Addressing the group were Dr. Maureen Gillette, Dean of the College of Education and Human Services at Seton Hall; Dr. Alexander Hinton, Director of the Center for the Study of Genocide and Human Rights and Nela Navarro (who served as the event facilitator), the Associate Director and Education Director for CGHR.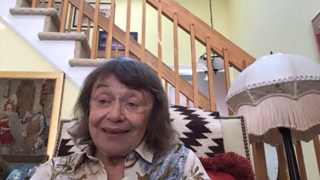 The first invited speaker was Fran Malkin. A survivor of the Holocaust, Fran shared her story with personal recollections, references to the history of the time, anecdotes, and materials prepared by her family members. Fran framed the event in chronological order as the horror of the Holocaust entangled her family, friends, and neighbors. Fran's story was one of resilience and strength. Her message to the audience invited them to personify perseverance through difficult times, recognize, and embrace the possibility of hope.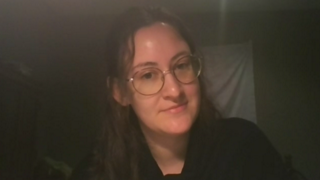 A second speaker followed the first-hand recollection Fran provided. Zoe Susser, a Secondary Education major at Seton Hall, spoke about her grandparent's experiences. Both were survivors of the Holocaust. Zoe's grandmother could not speak of the Holocaust; however, her grandfather slowly began sharing his experiences over time. Zoe spoke about his recollections and of what he saw and of what happened to him. She shared her conviction that her grandparent's story, and what it represents, must be remembered and told by the following generations.
Fran and Zoe then discussed their thoughts and responses to the need for this type of inter-generational dialogue. Comments from a panel followed questions from the audience. The panel included Dr. Daly, Dr. Giuseppe Fazari of the Department of Sociology, Anthropology Social Work and Criminal Justice at Seton Hall, and Igor A. Kotler, President and Executive Director of the Museum of Human Rights, Freedom and Tolerance, in Millburn, NJ.
Categories: Education , Nation and World