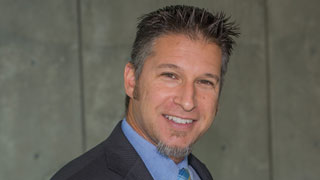 Dr. Christopher Tienken has been selected as the Lead Author and Principal Investigator by the American Association of School Administrators for their 2020 Decennial Study of the American School Superintendent. The nationwide study, conducted every ten years since 1920, seeks to understand the current state of the public school superintendent position.
Every decade, the American Association of School Administrators (AASA) conducts a comprehensive and scholarly study of the American school superintendent. The 2020 study will be published as a collaboration between AASA and Phi Delta Kappa. Dr. Tienken will lead the study and assemble a team of researchers and practicing superintendents to analyze and interpret findings and present conclusions and recommendations for policy and practice.
AASA was founded in 1865. It is the professional organization for more than 13,000 superintendent and cabinet-level school administrators in the United States and throughout the world. AASA members include chief executive officers, superintendents, cabinet-level administrators, professors, and aspiring school system leaders.
This proprietary project serves to profile, document, and offer valuable analysis of changing demographics concerning who the nation's superintendents are, their background including their professional and ongoing preparation and training, their evolving role including current challenges issues facing them in their position, emerging issues facing superintendents, board and community relations including media relations, and employment/contractual considerations.
Results from the study are regularly used for policy making at the state and national level as well as lobbying efforts. They provide a greater understanding of policy trends, the changing roles and responsibilities of the superintendent, career pathways, and professional preparation. The large amount of data collected results in a rich database that is often used by academics for secondary analyses. Initial results and interpretations will be released in February 2020.
Categories: Education