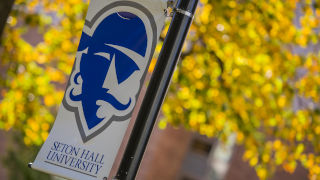 Dr. Bryan Meadows, EDST assistant professor, and Ms. Kelly Gutierrez, EDST undergraduate, presented their research study findings virtually on October 10th as part of the 55th Annual Conference of ASOCOPI (National Association of Colombian English Teachers). The conference was held virtually via online conferencing applications October 8-10, 2020. The faculty-student collaboration project was funded by the Provost's office under the competitive Undergraduate Research Support Program. The research team conducted case study research for 5 months in a local school district during the spring semester. The aim of their research was to identify gaps between English Learner (EL) student language proficiency and the linguistic demands placed on them by their mainstream classwork. Additionally, the team examined the various supports that EL case study students utilized in order to bridge linguistic gaps they were experiencing.
This faculty-student research project is one example of the faculty-student collaboration taking place at the College of Education and Human Services. Such collaborative projects provide EDST undergraduates with valuable mentoring through applied research projects involving original data collection and analysis. In this case, the team was fortunate enough to present their findings at a peer-reviewed academic conference international in scope.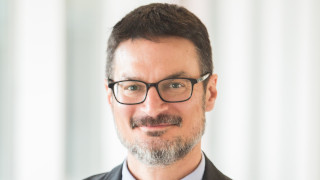 Dr. Bryan Meadows (EDST faculty)
The research team's presentation, titled "What are the language demands placed on young people learning English while attending public school in the United States?", reported the findings of their five-month research project. The findings included the following: (a) There was a discrepancy between the case study students' language proficiency and the linguistic demands placed on them in their classwork at the word, sentence, and paragraph levels. In addition, the research team determined four types of supports that students utilized to bridge linguistic gaps: (1) home language supports; (2) interpersonal supports; (3) learning strategy supports; and (4) multimodality supports. The team concluded their talk with a general discussion of the findings and specific pedagogical implications for the EL case study students.
Founded in 1966, ASOCOPI is one of the oldest national associations for English language teachers globally. The annual conference draws over 350 English language educators and scholars from across Colombia as well as neighboring South American nations. The annual line-up of plenary speakers includes ELT scholars of national and international prominence.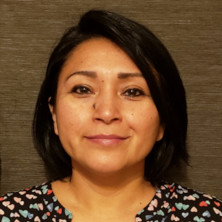 Ms. Kelly Gutierrez (EDST undergraduate)
Ms. Gutierrez is an EDST undergraduate junior majoring in Elementary Special Education. She credits Seton Hall University and the College of Education for helping her to discover her vocational calling in teaching. Being an EL student, Ms. Gutierrez understands the challenges that English Learner students face in K12 classrooms. Her goal as a future teacher is to contribute, provide, and advocate for a much more inclusive educational experience for students with special needs and those learning English as a second language.
Dr. Meadows is an assistant professor in the Department of Educational Studies (EDST). He serves as director of the TESOL teacher education program and the ESL@Seton Hall program. He also leads a short-term study abroad class to Tokyo which affords Seton Hall undergraduates opportunities to visit Tokyo schools firsthand.
Categories: Education