Wednesday, April 28, 2021
Asian American and Pacific Islander (AAPI) Heritage Month is observed annually in May to celebrate the contributions that generations of AAPIs have made to American history, society, and culture in the United States. A rather broad term, Asian/Pacific encompasses all of the Asian continent and the Pacific islands of Melanesia, Micronesia, and Polynesia. According to Federal Asian Pacific American Council (FAPAC), the 2021 theme for AAPI Heritage Month is "Advancing Leaders Through Purpose-Driven Service."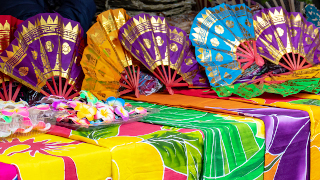 This month, the Diversity, Equity & Inclusion Committee, co-chaired by Dr. Shawna Cooper-Gibson and Dr. Jonathan Farina, is proud to highlight several AAPI events in May for faculty, employees, students, and the local community.  
On April 28, the School of Diplomacy and International Relations held the webinar Ambiguities of Alignment, addressing the structural and domestic conditions of the ambiguous alignment of Malaysia and the United States relations. On April 30, the Languages, Literatures and Cultures department welcomed author Cathy Bao Bean, who presented her discussion, Living, Learning, and Laughing by the Chopsticks-Fork Principle.  
This week, AAPI Heritage month kicks off with academic offerings, including an AAPI Heritage Lecture "Anti-Asian Sentiment Amid the Covid-19 Pandemic" by Cindy I-fen Cheng, Ph.D. Professor of History, UW-Madison on May 5. The School of Diplomacy will also host the virtual event, Cambodia-US Relations in the New Era, on May 6.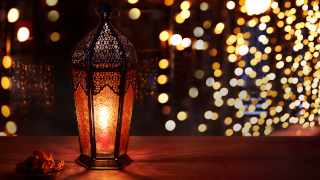 On May 6, AAPI Community members will share their stories of what AAPI Heritage means to them in our Yī Qǐ Kickoff event, which means "all together" and "in the same place" in Chinese. Dr. Monica Burnette and Dr. KC Choi will also discuss the importance of AAPI Heritage month on the Thank God For Monday (TGFM) webinar on May 17 and airing on WSOU (89.5 FM) on May 22. 
Community members are invited to celebrate Asian cuisine as Gourmet Dining Services highlights unique dishes during lunchtime like hot and spicy eggplant or soba noodle salad (May 5) or vegetable samosas and chicken tikka masala (May 12). Students can also enjoy a month of programming in the residence halls, a Campus Ministry Luau, or an afternoon outdoors on the Green with boba tea, origami, and calligraphy on May 6. Student Engagement and CAPS will also offer an IHSC screening of Crazy Rich Asians and a post-movie discussion. Feel free also to check out the Seton Hall AAPI Playlist on Spotify. 
The DEI Committee has also partnered with South Orange Maplewood (SOMA) Cross-Cultural Works for fun and engaging events, such as a traditional Chinese Lion Dance down Maplewood Avenue main street on May 7, a Hula Dance Troupe on May 22, and the Holi Festival of Colors on May 23. 
In response to the increase of hate speech and violence on the AAPI community, the DEI Committee hosted a Community Healing and Reflection event on May 23 and participated in a student-led Anti-Asian Violence Vigil and Roundtable Discussion on April 9. The DEI Committee will launch its Anti-Asian Racism Training on May 21 at 10:30 a.m. All are welcome to attend. 
Please join us as we celebrate AAPI Heritage month and continue to review the AAPI Heritage Month website for event updates and details. 
For more information or to get involved, please contact the Diversity, Equity & Inclusion Committee.
Categories: Arts and Culture , Nation and World