South Orange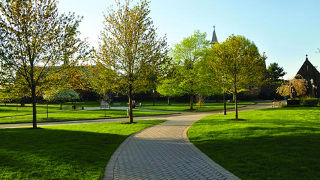 Carolyn Corbran, Ph.D., MS.Ed.
Director
carolyn.corbran@shu.edu
Gianna Graw, M.S.
Assistant Director
gianna.graw1@shu.edu
Diane DeLorenzo
Secretary/Test Coordinator
(973) 313-6003
dss@shu.edu
Disability Support Services (DSS) is located on Seton Hall University's South Orange, New Jersey campus in Duffy Hall, Room 67. The DSS office is located on the second floor, directly above the bookstore and adjacent to Parking and ID services.
Accessing the South Orange Office:
Nine accessible parking spaces are located on the north side of Duffy Hall
Two accessible exterior doors (with curb cuts) are located on the north side of Duffy Hall
The elevator is located on the North side of Duffy Hall adjacent to the two accessible exterior doors.
An accessible, private, gender-neutral restroom is located ahead of the elevator on the left-hand side.

---
Interprofessional Health Sciences (IHS) Campus, Nutley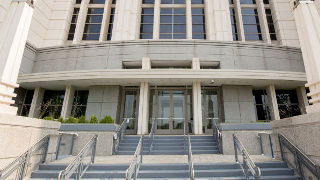 Jacqueline Safont, J.D.
Assistant Director, Disability Support Services, IHS Campus
973-542-6979
Jacqueline.safont@shu.edu
Matilda Ehimiaghe
Part-time Testing Coordinator
dss.ihs@shu.edu
The DSS office on the IHS campus serves students in the School of Health and Medical Sciences, College of Nursing, and Hackensack-Meridian School of Medicine. The office is located on the first floor in Room 1519.
Accessing the IHS Office
Nineteen accessible parking spaces are located in the parking lot near the front entrance to the IHS Building. Drive to the end of the parking lot in front of the building and turn left to enter. 
An accessible ramp traverses the front of the building.
An accessible exterior door is located at the top of the ramp. 
The elevator is located in the hallway past the Library. Turn right at the bottom of the stairs for Elevator #4.
Take the elevator to Level 1 and turn right.
Turn right again past the glass doors or at the blue wall to enter the dining area.
DSS is located in Suite 1500 past the vending machines in Room 1519.