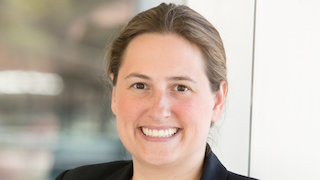 Assistant Professor, Sara Bjerg Moller
Each semester at the School of Diplomacy, students learn directly from experts and practitioners who use insightful lectures and personal experience to instill practical knowledge needed to be successful in the field of international relations. The popular graduate course, DIPL 6130 International Security, is typically taught by U.S. foreign policy, military intervention, and NATO expert, Assistant Professor Sara Moller. But after winning a university-wide competitive course release for the Spring, Moller will be directing her attention to an exciting new project. In her place, author and retired U.S. Army Brigadier General Dr. Richard O'Meara, will be teaching International Security this semester. 
The Vietnam War and Operation Iraqi Freedom veteran has provided his leadership and international law experience to U.S. army operations over the last 35 years. O'Meara served as the Deputy Chief of Staff for Operations, directing the mobilization and demobilization of 3,500 soldiers for Operations Desert Shield and Desert Storm and provided international law support in Operation Just Cause. As Brigadier General from 1996-2000, he instructed courses on international relations to U.S. military and civilian personnel on behalf of the State Department to countries in Africa, Southeast Asia, and Eastern Europe. 
Following his military career, O'Meara went on to serve as the Director of the Division of Global Affairs at Rutgers University-Newark, where he also directed the Division's Center for the Study of Emergent Threats in the 21st Century. He is the author of a wide variety of scholarly publications, including Governing Military Technologies in the 21st Century: Ethics and Operations, Routledge Handbook of Ethics and War - Just War Theory in the twenty-first century, and International Governance of Autonomous Military Robots, to name a few, and brings a unique perspective to education and discussion on international security. 
While she is outside the classroom, Moller will be hard at work preparing a fall workshop in Seoul, South Korea. Thanks to funding from the Association of Professional Schools of International Affairs (APSIA), her workshop on the Future of the U.S. Alliance System in Asia will help build a network of scholars currently separated by geography. According to Moller, "Hosting a workshop specifically for scholars at APSIA member and affiliated schools on a single substantive research issue affords unique collaboration opportunities that do not presently exist elsewhere in our field."
In addition to her work with APSIA, Moller has been sharing her NATO expertise across new platforms. This winter she was interviewed by BBC's weekly podcast, The Inquiry, where she addressed the question "Is NATO obsolete?" She also published another article in Lawfare, a lauded international security blog published by the Lawfare Institute, where she analyzes French president, Emanuel Macron's assessment of NATO.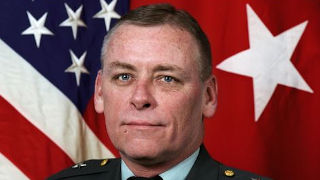 Visiting Professor, Dr. Richard O'Meara
Back here in South Orange, O'Meara joins a cohort of renowned practitioners, sharing first-hand anecdotes and field experience. Ambassador Maureen Quinn, a Career Foreign Service Officer who served in Afghanistan, Morocco, and Panama, is offering insights on The Modern Middle East: U.S. Involvement, while Dr. P.L. de Silva, Director of the Institute for Strategic Studies and Democracy, is discussing UN Security Council Issues, and Professor of Practice, David Wood, will be teaching the Art and of Science of International Negotiation.
Beyond the borders of South Orange, Catherine Tinker J.D., J.S.D., will teach International Law online while completing research as a Fulbright Scholar in Argentina, and former Senior Advisor to the Chief of Staff for the Transportation Security Administration, Sharkey Scholar Mohamad Mirghahari, will continue directing a student research team through the School's third assignment from the U.S. Department of State. And that's just this semester!
Throughout our history, the School of Diplomacy has always been proud to be called home by a great number of international relations practitioners. Their active engagement in the field and distinct roles off campus bring unique perspective and personal experience to the classroom, bringing learning to life. 
Learn more about the many great minds that the School of Diplomacy has the pleasure of engaging with on our faculty page.
Categories: Arts and Culture