Wednesday, April 28, 2021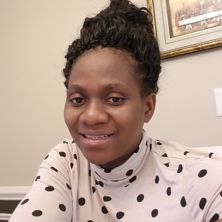 "This is one of those achievements that reinforces my belief that success is designed for everyone, only if you pursue it." Onyinye Ogili-Foreman
Four graduate students from the School of Diplomacy and International Relations will join the inaugural class of the Public Policy New Voices Fellowship. A collaboration among leading graduate schools, premier corporate public policy teams, and innovative global strategic advisory firms, the highly selective PPNV Fellowship aims to inspire diverse talent to lead in the field of public policy.
Master's candidates Ahmad Choudhury, Tajah McCray, Mohamed Elshekh and Onyinye Ogili Foreman were recently named PPNV Fellows, joining a national cohort that includes over 30 students from Georgetown University, University of California, Los Angeles, and University of Texas at Austin.
The Fellows will engage in a year-long exploration aimed, ultimately, at building diversity within the public policy space. Fellows will have access to mentorship, skill-building opportunities, and internship support as they begin to pursue careers that will impact the central issues of our times.
"I am deeply passionate about the fellowship's mission to expose BIPOC students to careers in public policy across different sectors."  Mohamed D Elshekh.
"We are delighted to be part of this exciting initiative," said Catherine Ruby, Ph.D., Director of Internships and Career Development at the School of Diplomacy. "These outstanding graduate students represent the very best of our University and are deeply committed to helping shape the work of businesses and organizations globally."
The Fellowship is a response to the growing interest in prioritizing inclusion of diverse voices in organizations and companies. "We look forward to working with our partners to bring new voices from traditionally underrepresented groups into the public policy space" says James Filippatos, Vice President of Global Public Policy at the Walt Disney Company. Filippatos will be joined by leaders from AT&T, Walmart, Verizon, Netflix, BowerGroupAsia, Eurasia Group and GeoQuant who are representing the corporate sponsors that have signed on to join the project.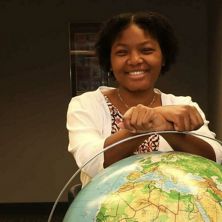 " This experience will help me achieve my career goals." Tajah McCray
"It's rewarding to bring such tangible and immersive learning opportunities to these leaders of our
future," said Aubrey Cox Ottenstein, CEO of Globally, the community-based organization that will be coordinating the initiative. "We look at the demographics of public sector professionals and they simply do not represent our nation's ever-growing diversity. We're emulating the Biden Administration's efforts to advance racial equity in government careers by reaching students as they are in the heart of their graduate degree programs."
Over the course of the year, Fellows will take part in virtual programming each month, including
panel discussions, career seminars and professional networking events. They will have opportunities to compete for internships with the premiere firms involved with the project and will attend virtual public policy sessions with executives of leading companies and universities.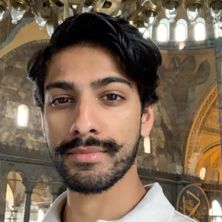 "America is uniquely positioned to leverage its diversity." Ahmad Choudhary.
First year graduate student, Ahmad Choudhary, is looking forward to representing the School of Diplomacy as a PPNV Fellow. "Competing globally requires a diverse perspective, and America is uniquely positioned to leverage its diversity. As a Fellow, I feel I will have an opportunity to showcase this leverage. A diverse group of decision-makers allows for unique perspectives that enable more efficient policy to be formulated. I hope this fellowship bridges my academic experience with the professional world, and allows me to play a diplomatic role in the future."
Categories: Law , Nation and World