Wednesday, October 9, 2019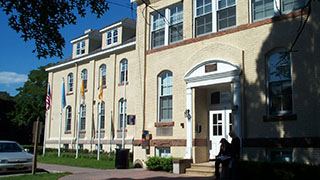 Seton Hall University's School of Diplomacy and International Relations, one of the leading diplomacy schools in the world, training servant leaders for diverse global careers, is pleased to announce a new partnership with AmeriCorps. "In recognition of their selfless civic engagement," says Assistant Dean Daniel Kristo, "the School is honored to formally and financially support AmeriCorps volunteers and alumni who are responding to critical community needs throughout the United States."
The Segal AmeriCorps Education Award is a post-service benefit earned by individuals who complete an approved term of national service in AmeriCorps programs. The award is named after Eli Segal, a pioneer of national service and the first CEO of the Corporation for National and Community Service (CNCS).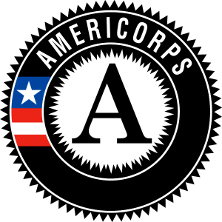 As part of the Segal AmeriCorps Education Award Matching Program, current AmeriCorps members and alumni who are admitted to a Seton Hall School of Diplomacy and International Relations graduate program will receive a minimum scholarship award equal to three academic credits and up to a maximum of 12 credits for highly qualified applicants.
Assefaw Bariagaber, Director of Graduate Studies added enthusiastically that,
"by supporting the AmeriCorps candidates during their graduate studies' journey, we trust that they will leverage our training as a bridge between their past community service and post-graduation work with high impact for the greater social good."
The School of Diplomacy and International Relations – a part of Seton Hall University, a private, non-profit institution located in South Orange, NJ near New York City – was founded in partnership with the United Nations Association of the United States of America. The School is an affiliate member of the Association of Professional Schools in International Affairs and a member of the Public Policy and International Affairs graduate consortium. Other partner efforts for similar causes include the Peace Corps Paul D. Coverdell Fellows Program.
Categories: Nation and World