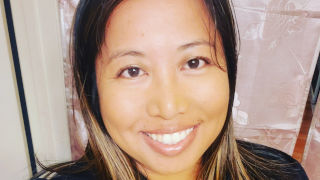 Diplomacy alumna Shaira G. Taylor, MS '21, is running a campaign for Hawaii's state legislature after her graduation from the Executive MS in International Affairs program. Working as a social worker for 13 years, Ms. Taylor was inspired to run for office by both her experience as a social worker for the state of Hawaii and her education at Seton Hall.
"My decision to run for office was inspired by both my education at Seton Hall University and my observation as a social worker for the State of Hawaii. At Seton Hall, I learned about policies, laws, and how the world outside of Hawaii operates. Namely, I learned about the UN's Sustainable Development Goals (SDGs), which could be an inspiration for better spending allocation in Hawaii. I also met several individuals through Dr. de Silva that helped me to understand the Micronesian crisis in Hawaii, including language and cultural barriers between Micronesians and Hawaiians. In my opinion, the State of Hawaii employees must be retrained to address these cultural barriers. These are just some examples of how Seton Hall has prepared me to be and think in the way of a policy influencer and changer." 
Her experience in the Executive M.S. online program was very positive despite of the difficulties that come along with attending an online program: "The courses provided an interactive atmosphere, and I met different people from around the world. I had the opportunity to meet several professors like Dr. Purnaka de Silva, who inspired me to stand up for what I believe in with no fear and prepared me for the United Nations Summer Program with Dr. Courtney Smith, which I very much enjoyed. I believe the curriculum at Seton Hall's School of Diplomacy and International Affairs does set you up for success towards graduation."
Ms. Taylor has advice for students that wish to run for public office after their time at the School of Diplomacy: "When you make the decision to run for office remember it is not about you, it is about the people you serve, the community, and the state that you represent. Stay strong and true to yourself and your faith, don't let anyone change who you are. The values you have are the same values that inspired you, it is your moral compass. It is a rewarding experience for the people and for yourself if you stick to your moral compass."
Ms. Taylor began her academic career at Leeward Community College, a college that is a part of the University of Hawaii system, where she graduated with an Associates of Arts degree in May of 2006. From there, she acquired her bachelor's degree in Social Work from Seattle University. Next, she was motivated to obtain a Master's in Social Work, so she attended Columbia University's School of Social Work in New York, where she graduated in May of 2009. Ms. Taylor then discovered the School of Diplomacy and was drawn to the Executive MS in International Affairs and the United Nations Summer Program.
Categories: Alumni , Law , Nation and World