About
In fall of 2019, the School of Diplomacy launched the DiploLab, a collaborative research space where Diplomacy students can explore their interests related to the field of international relations, engage with faculty, and apply what they are learning beyond the classroom. Diplolab students pair up with professors in the School of Diplomacy to work together to develop and advance both ongoing and new research projects. The lab fosters a strong professional environment where students gain a deeper understanding of critical global issues and develop practical research skills to prepare them for careers in academia, policy-making, government, nonprofits, and the private sector.  Currently, DiploLab projects include working on the research of Professors Joseph Huddleston and Sara Moller, collaborative work with the Center for Peace and Conflict Studies, and an original project led by DiploLab students. DiploLab's analysis/work has been featured in Foreign Policy, The Washington Post, and Political Violence at a Glance."
Support the DiploLab
As a volunteer research lab, only students who can afford to spend the volunteer hours in the lab can take advantage of this opportunity. When the DiploLab Fund can support the student researchers, this opportunity will become available to students who would otherwise have to work a paying job during these hours. Help the School to create equal opportunity for all students.
Ongoing Projects
Original data collection on separatist movements
Transcribing faculty interviews with policy decision-makers
Survey design and data analysis 
Analysis of the conflict in Yemen
Examining the military effectiveness of alliances and coalitions in multinational conflicts
Students interested in getting involved with the DiploLab may contact Professor Joseph Huddleston at joseph.huddleston@shu.edu.
Our Students
Eric Bunce is a junior studying international relations at Seton Hall. Eric also studies Economics and French. He is the show host for the Global Current, Seton Hall's Global Affairs Podcast, and writes for The Diplomatic Envoy. Eric is interested in conflict studies, refugee flows, foreign policy, and Europe.
Jarrett Dang is a senior at Seton Hall University double majoring in Diplomacy & International Relations and Economics with a minor in French. In addition to DiploLab, Jarrett is also the Editor-in-Chief for The Diplomatic Envoy and the Associate Producer at the Global Current. Jarrett previously interned at the United States Mission to the United Nations, where he worked in the Press and Public Diplomacy Section. His areas of interest lie in global human rights, post-conflict reconstruction, and international development.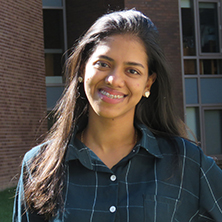 Harshana Ghoorhoo is a senior majoring in Diplomacy and International Relations and two secondary majors in Modern Languages and Philosophy. In addition to being a research assistant for the DiploLab, Harshana is the International News Editor of the Diplomatic Envoy. She is working as a researcher for the think-tank Youth Center for Research. Harshana's interests include military artificial intelligence, emerging technologies, and military strategy.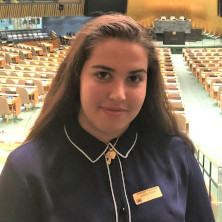 Keanna Grelicha is a senior majoring in Diplomacy and International Relations with minors in Cybersecurity and Economics. Keanna is the Vice President of Colleges Against Cancer at Seton Hall. Her interests include counterterrorism and counterintelligence in the cyberspace, and international security.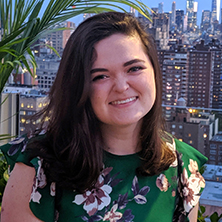 Caroline Hall is a graduate student specializing in Post-Conflict Reconstruction and International Security. She was part of the National Security Fellowship at Seton Hall and presented research to senior U.S. ambassadors regarding the conflict in Kashmir. Her interests include separatist movements, especially those in Georgia.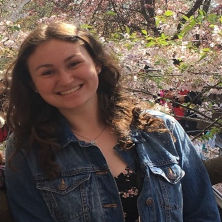 Julia Hallman is a senior majoring in Diplomacy and International Relations with two minors in Russian and Environmental Studies. Julia has been working as a research assistant with DiploLab for two semesters now. She is a contributor to the Global Current and is a member of Women of Diplomacy, and Slavic Club. Her interests are in climate change, sustainable development, and international security.
Nandini Jani is a junior majoring in Diplomacy and International Relations with a concentration in Arabic language and culture. She is a representative of the Buccino Leadership Institute and servant-leader in the Alpha Phi Omega service fraternity. Nandini's interests include public international law, ethnic conflict management, and the global development of women's and children's rights.
Hamzah Khan is a sophomore majoring in diplomacy and international relations. He is a member of the Seton Hall United Nations Association, a contributor to the Global Current, and a writer for The Diplomatic Envoy. His primary interests are in nationalism and decolonization and American foreign policy towards the Middle East.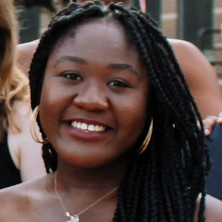 Nana Kodua is a senior majoring in the School of Diplomacy's 3+2 B.S./M.A International Relations Dual Degree Program with minors in Spanish and Economics. Nana is a resident assistant, Inclusion Alliance peer leader, Division of Volunteer Efforts work-study, and a Martin Luther King Jr. Scholarship Association scholar and committee co-chair. Her interests include development and relief, conflict and security, and conflict resolution.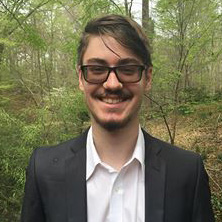 Sebastian Kopec is a senior majoring in Diplomacy and International Relations with minors in Russian, Eastern European Studies, and History. Sebastian is a member of the Seton Hall United Nations Association, and he is on the Secretariat for SHUMUN XXI, the organization's high school conference. His primary interest is in post-Soviet states and the rise in new nationalism in Russia and Eastern Europe.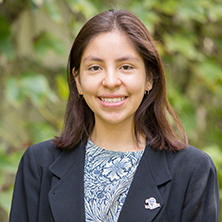 Daniela Maquera-Sardon is a senior majoring in Diplomacy and International Relations and Economics. Daniela is a member of the Buccino Institute for Leadership Development and an executive board member of the Student Latinx Organization, Adelante. Her interests include economic development, Sino-American relations, and peace and conflict studies.
Faculty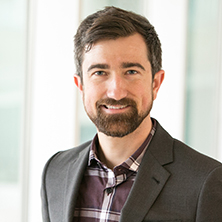 R. Joseph Huddleston is an Assistant Professor in the School of Diplomacy and International Relations.  He specializes in diplomacy by rebel groups, dynamics in intrastate conflict, and research design. His current work focuses on diplomatic activities of secessionist, separatist, and self-determination movements, as well as how international actors help or hinder separatist groups apart from diplomatic recognition. He also studies how civilian populations respond to violence and economic disruption in civil war. Dr. Huddleston has published in the Journal of Peace Research, the Journal of Conflict Resolution, The Wall Street Journal, Foreign Policy, Foreign Affairs, as well as in policy reports for government agencies and other peer-reviewed outlets.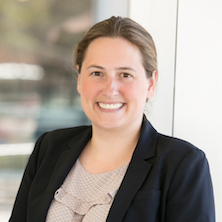 Sara Bjerg Moller is an Assistant Professor at the School of Diplomacy and International Relations, where she directs the International Security specialization. Her current research examines the military effectiveness of alliances and coalitions in multinational conflicts. In 2018, she was an Eisenhower Defense Fellow at the NATO Defense College (NDC) in Rome. Moller has also held fellowships with the Modern War Institute at the U.S. Military Academy at West Point, Security Studies Program at MIT, Elliott School of International Affairs at George Washington University, and Walsh School of Foreign Service at Georgetown University. She received her PhD from Columbia University and has a Master's degree in Security Studies from Georgetown University's School of Foreign Service.