Thursday, January 23, 2020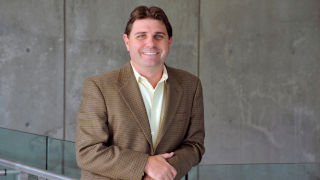 Associate Professor Dan Ladik's research interests include marketing strategy, personal selling and sales management, servant leadership and web 2.0/social media.
Beginning this March, Seton Hall's Continuing Education and Professional Studies (CEPS) will offer two new online programs focused on skill building in social media. 
The Foundation Course in Social Media, which runs its first cohort March 2 through May 1 and its second cohort March 30 through May 22, is for true beginners interested in navigating top-tier social media platforms including Facebook, Instagram and Twitter.
The Advanced-Skills Course, which runs its first cohort March 30 through May 22 and its second cohort April 20 through June 12, is designed for managers and strategists who are already engaged with popular platforms and want to better use social media as part of their digital strategies.
Students can register at any point and work at their own pace, as long as each course is completed within the designated program period. Students who complete either program successfully will be eligible for a University Certificate in Social Media.
Both courses are led by Associate Professor Dan Ladik, who teaches social media marketing in the Stillman School of Business. He recently shared his thoughts on the prevalence and effects of social media and how these courses can help students navigate their way through some of the most popular platforms. 
What trends are you seeing with social media in terms of its prevalence and how quickly it's growing?
I feel the most interesting trend in social and digital is the growth among all age groups. Of course, younger demographics are always experimenting with new platforms like Tik Tok, but to see heavy usage from older populations, especially on Facebook and Instagram, is very interesting. 
What's the most important thing students should know about social media?
Students spend hours and hours using social media, but many have no grounding on how to use it from a business perspective. They need their certifications!
How will instructors make this subject come alive for students online?
This is an area of business, where theory is light and practice is changing almost daily. It's best to do hands-on projects, preferably with a client.   
What's the next big thing coming up for social media?
Tik Tok is a platform that is just exploding and has passed a number of older, more established platforms like Twitter and Pinterest. But the biggest thing coming is commerce. It's been a slow burn, but the last 18 to 24 months, actual purchasing though the social platforms (instead of linking out to a third-party site) is a significant trend. 
What should students expect to gain from this course?
The Foundation course is an excellent experience for executives and small business owners who want to familiarize themselves with the terminology and some introductory strategies. Perhaps someone at work was just promoted and now they have social and digital responsibilities and employees.  In this case, this certificate would be a great fit.  
The Advanced-Skills course is ideal for an executive who is looking for a career switch into social and digital, or a small business owner or entrepreneur who needs to hit the ground running and wishes to do the work themselves as opposed to hiring an agency. 
Continuing Education and Professional Studies provides numerous opportunities for those who wish to enhance their education, expand their skill set, or pursue new interests. Its programs and training workshops focus on cutting-edge subject areas and trending topics and are offered either on campus, off-site or online. With its diverse offerings of credit, non-credit, degree, professional certificate and training programs, CEPS helps job-seekers and truth-seekers alike learn what works to enhance their lives, improve the world and achieve success in their careers. Its programs are taught by distinguished University professors and leading practitioners in the field. Schedules are flexible and designed for the working professional or the adult student.
Categories: Business , Campus Life