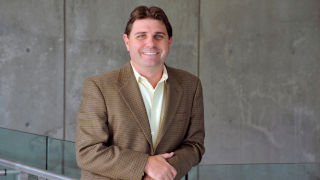 With social media channels and strategies constantly evolving, how can you get a handle on the latest changes and features? 
Beginning this August, Seton Hall's Continuing Education and Professional Studies (CEPS) will once again offer its two online certificate programs focused on skill building in social media. 
The Foundation Course in Social Media is for true beginners interested in navigating top-tier social media platforms including Facebook, Instagram and Twitter. The Advanced-Skills Course is designed for managers and strategists who are already engaged with popular platforms and want to better use social media as part of their digital strategies.
Either program may be taken August 31-October 23, 2020, or October 26-December 18, 2020.
Students can register at any point and work at their own pace, as long as each course is completed within the designated program period. Students who complete either program successfully will be eligible for a University Certificate in Social Media.
Both courses are led by Associate Professor Dan Ladik, who teaches social media marketing in the Stillman School of Business. He recently shared his thoughts on the role that social media has played in the COVID-19 pandemic. 
How has social media affected the public's response to COVID-19?
Without question, consumers learn more about this pandemic via their social feeds than any other news source. 
 Conversely, how has COVID-19 changed the social media landscape?
It has become "THE CHANNEL" – the internet pipe that runs through homes and broadcasts via cellular has become the lifeline for consumers to function. Beyond news, social media is the primary channel for education, retail, entertainment, medical, etc. It is our lifeline. We have found a way to adapt during lockdown, and I believe many of these adaptations are here to stay.   
Do you believe that any of these changes will be permanent? Which ones, and why?
The one I would like to focus on the most would be retail. Many retail firms were not healthy pre-pandemic and were probably headed for Chapter 11 status at some point in the near future. COVID-19 accelerated that timetable, meaning retail firms that were struggling are probably not going to survive. Any retail business that relies on consumers walking through their doors experienced a rude awaking. Those that did not adapt with digital options via social media channels may not see the end of 2020.  
What are the most important things for companies and organizations to keep in mind as they adjust their social media marketing strategies during COVID-19?
To be direct, businesses that have a community or a fan base via social media have a significantly higher change of surviving this COVID-19 new world order. These businesses with strong social connections were already in dialog with their customers. They knew their wants and needs, and so it was easy for them to ask questions or listen to problems, as the two-way dialog via social media channels was already bonded. Businesses without the cultural skills or technology infostructure, who are unaware of who their customers are because their revenue is dominated by the in-person experience without social relations, may not see 2021.  
What role will social media play as the country tries to recover from COVID-19?
Again, social media will still be the main news source for the majority of consumers, but it has evolved to be so much more. It is more like oxygen or blood for a business than a "nice to have." We were headed in this direction pre-pandemic, but now its unavoidable. It is doubtful we will see a complete "back to the way things were" economy. Those businesses who have the social connections, regardless if a customer purchases in-person or not, will survive the COVID-19 era. 
Categories: Education