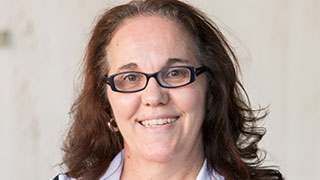 Roseanne Marie Mirabella, Ph.D. is Executive Director of the Center for Community Research and Engagement and a Professor in the Department of Political Science and Public Affairs. Dr. Mirabella teaches and conducts research on nonprofit, nongovernmental, and public service organizations, and critical theory. Over the past twenty years, together with her students, Dr. Mirabella has assisted many local community-based organizations in planning, programming, and evaluation initiatives. A Vailsburg native, she is most proud of the community renaissance project she developed, a model partnership with Unified Vailsburg Services Organization and other local nonprofit organizations in Newark that enables students, faculty and community participants to develop programs to address locally identified concerns. She is the 2013 recipient of the Justice William J. Brennan Life Time Achievement Award for her service to the Vailsburg Community. Dr. Mirabella is currently the chair of the Section on Nonprofit Policy, Practice and Partnerships of the American Society for Public Administration (ASPA), Past-President of the Association for Research on Nonprofit Organizations and Voluntary Action (ARNOVA) and Past-President of the North Jersey Chapter of the ASPA. She is an active participant in her local community, serving as a member of the Board of Trustees of the Somerset Hills YMCA and having served four terms as member of the Somerset Hills Board of Education. In order to contact Roseanne Mirabella, Ph.D. please email roseanne.mirabella@shu.edu. 
Timothy Hoffman is the Director of the Center for Community Research and Engagement at Seton Hall University, where he manages the day-to-day operations of the center and develops and implements service-learning programs. He attended Seton Hall University for both his undergraduate and graduate degrees, earning his B.A. in Political Science in 2015 and his Master's in Public Administration in 2016. Timothy also serves as an adjunct professor in the Department of Political Science and Public Affairs where he teaches courses in public administration, nonprofit management, and United States politics. Timothy is also very active in his local community, where he served two terms on the Hackensack Board of Education after becoming the youngest elected board member in the city's history at age 19. In his final year in office, Timothy served as Vice President of the Board of Education. Timothy currently serves as a Council Member for the New Jersey Chapter of the American Society for Public Administration, a member of the Board of Directors for the Boys and Girls Club of Lower Bergen County, and a Deacon at the Second Reformed Church of Hackensack. In order to contact Timothy Hoffman please email timothy.hoffman@shu.edu.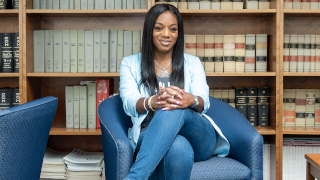 Dr. Jamila T. Davis is the inaugural Community Practitioner in Residence with the Center for Community Research and Engagement at Seton Hall University. Dr. Davis is an author, educator, community activist and entrepreneur. Featured on the hit shows "Love and Hip Hop" and VH1's "My True Crime Story," the CBS series "Pink Collar," BET's "Sister Circle," Black Enterprise, Forbes, "The Breakfast Club" with Charlamagne tha God, as well as The New York Times, USA Today and a myriad other print, digital and broadcast media. Davis has used her real life experience and story of redemption to create a platform to empower others. A self-made multi-millionaire at the age of 25, Davis purchased, rehabbed and sold distressed properties in the exclusive and, at the time, overwhelmingly white enclave of Alpine, New Jersey. Her clients included celebrities, rappers and a number of NBA and NFL players. Sentenced to 12 ½ years in prison for mortgage and bank fraud in the era of "no doc" and "low doc" loans, Davis was "made an example of." A federal judge pointedly asked her at sentencing: "Why didn't you stay in your own neighborhoods?"
Admittedly cutting corners, Davis saw the fruits of her labor vanish, and was left behind bars to live with the lessons of her rapid rise to riches – and even quicker fall to ruin.
The Road Back In prison, she embarked on an intense journey of inner healing and restoration. Fortunately, she took notes. And from her discoveries and self-realizations, Davis developed a self-help curriculum designed to enable incarcerated women to heal, recognize their potential and recapture their dreams. That curriculum was adapted by a number of prison systems throughout the United States. Her book, Built to Outlast the Storm, also rose from that experience and has itself become the basis for a number of healing, trauma recovery and social and emotional learning platforms. These transformational workshops include the Shani Baraka Women's Resource Center, an initiative of the Office of Violence Prevention and Trauma Recovery in Newark, New Jersey; and through her VIP Online Academy, as part of the East Orange, New Jersey Stand Strong Against COVID program, its Summer Work Experience Program and the East Orange School District's summer and after school enrichment program for high school students.
The VIP Online Academy uses an "earn-to-learn" model where students are paid for their participation upon successful completion of the program. Using credible messengers, celebrities and accomplished professionals, the VIP Online Academy teaches social, emotional, vocational and entrepreneurial specific learning as well as social justice and civic engagement. While incarcerated, Ms. Davis received an Associate Degree in Psychology, a Bachelor's degree in Christian Education, and a Master's degree in African American Ministry. Since her release she has earned a Ph.D. in Philosophy with a specialization in Christian Life Coaching from the Newburgh Theological Seminary & College of the Bible.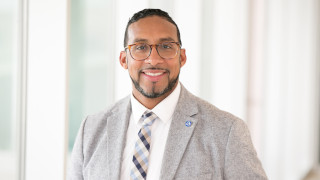 Dr. Juan Rios is the inaugural Scholar in Residence for the Center for Community Research and Engagement at Seton Hall University. Dr. Rios holds a Bachelor of Social Work (Southern Connecticut State University) and Masters of Social Work (Rutgers University), and a Doctorate degree in Social Work (Rutgers University). He is a Licensed Clinical Social Worker, Certified Sex Offender treatment specialist, Certified Hypnotherapist, EMDR therapist and TEAM CBT therapist. He also holds a certificate of Non-profit Leadership (Fordham University) and Certified Mental Health First Aid Instructor. Dr. Rios is currently a full time faculty professor at Seton Hall University. He has served as the Director of the Masters of Social Work program at Seton Hall University. Prior to joining Seton Hall University, he was a part time lecturer at Rutgers University and ranked adjunct lecturer at New York University. His engaged scholarship has focused on the trauma narratives of Latinx migrant women. He has conducted research with undocumented children in the United States around the effectiveness of Mindfulness in the classroom. He has facilitated international research intervention with migrant children in schools in China and authored various publications on the positive effects of holistic interventions in classroom. He has also served as a research fellow at the Huamin China Foundation at Rutgers University and provided trainings and lectures nationally and internationally on philanthropy, social justice, trauma, men and masculinity and mindfulness. His research has studied the traumatic effects of migration and issues surrounding masculinity and depression. Most notably, his publications on Mental Health and Policing have reached national platforms and raised important questions around wellness and safety.
Dr. Rios has three active IRB community engaged research projects: "Community Care and Justice Values, Assets and Needs Assessment", "Can Earn-to-Learn Enrichment Models Increase Social Cultural Capital and Self-Efficacy Among Urban High School Students?", Qualitative Study on Urban Student Perceptions of Earn-To Learn Summer Work Enrichment Program Experience". Dr. Rios is also a Social Work Health Futures scholar at Portland State University. He has created curricula around "teaching social justice using virtual reality" and developed a model around mindful usage of virtual reality. He has cultivated relationships with community partners, which inevitably produced scholarship opportunities for our Masters level students, as well as internship to work programs. Dr. Rios has championed issues of diversity and inclusion with our students as evidenced by his involvement with the University Diversity and Inclusion Task force, The College of Arts and Science CORE curriculum task force, co-chairing the community training Diversity, Equity and Inclusion subcommittee and member of the Truth Racial Healing and Transformation Center initiative at Seton Hall University. Dr. Rios has obtained a Futures thinking certification from Stanford University Institute for the Future and was awarded The Faculty Innovation Grant in 2018, in which he integrated emergent technology to teach social justice in the classroom. He has served as a ranked distinguished field instructor for various Social Work University Masters programs including: Fordham University, New York University, and Rutgers University. Dr. Rios has provided clinical and organizational consultation to community mental health programs and serves the Board of Directors for the Family and Children Together managed care organization. He is the founder and Clinical Director of Rios and Associates Therapeutic Solutions, LLC and a fellow member of the New Jersey Society for Clinical Social Workers. He also serves as the NJ Chapter National Association of Social Work Social Work State Delegate. He has extensive experience in both private mental health and government agencies. He utilizes a person-centered approach to therapy and his philosophy is that healing comes from unapologetic integration. His clinical modalities range from Existential, Psychodynamic, Dialectical Behavioral Therapy (DBT), Liberation Health model, Cognitive Behavioral Therapy (CBT), Psycho-educational, Bowen family systems and Holistic wellness integration.
Dr. Rios in an immigrant, first generation college graduate who was raised in an inner city community that was plagued with substance misuse, systemic oppression and violent crime. He has first hand experience on many social problems including extreme poverty, addiction, homelessness, incarceration, racial discrimination, crime and intergenerational learned trauma. He has spent his career servicing individuals and families move through the process of change and he is committed into healing communities through innovative therapeutic approaches and emphasizing on the power of the liberation of the whole person in their environment. Dr. Rios believes Social Work is the quintessential transdisciplinary field, and as educators and student scholars we must upload the charge to lead discussions about social justice, liberation, change and interpersonal healing both in the classroom and with our respective communities. It is my intent to provide a learning environment that breeds ontological thought in order to move our legislation, communities and cultivate action-oriented research with the community and not of the community.
Our Community Engagement Leaders
There are opportunities to apply for a work-study position or an internship in CCRE as a site leader for our mentoring and tutoring programs. We are seeking students with experience in service learning at tutoring/mentoring programs, particularly students who have completed Seton Hall courses that included a service learning component. Students will oversee the day-to-day activities at one of our partner sites, while reporting to our Project Coordinator. The role will require you to be available for approximately 6-12 hours a week each semester. Please contact Timothy Hoffman, Director, at timothy.hoffman@shu.edu for details.
Jaylen Henderson-Peña is a senior with a double major in Elementary/Special Education and Liberal Studies, and a minor in Spanish. After partaking in the service lab as a freshman, Jaylen found his passion for education and joined the CCRE team. Since then, he has led student volunteers at various UVSO after-school sites and Watch Me Play Learn & Grow Academy. On campus, Jaylen serves as an ambassador for the College of Education and Human Services and for the Today's Students, Tomorrow's Teachers program to encourage people of color to enter teacher preparation programs. His additional involvement includes being a Teacher Assistant for the hip-hop and education course, an active member of the University Pep Band, a mentor in the Inclusion Alliance, a scholar of The Latino Institute, and the Vice President of Kappa Delta Pi International Honor Society in Education.
Matt Henry is a senior majoring in finance and economics at the Stillman School of Business. This is his third year with CCRE, and he has been actively involved at Ivy Hill Middle School and Watch Me Play Learn & Grow Academy. Previously, he has been a part of Relay for Life, Coaches vs. Cancer, and Athletes Helping Athletes. On campus he is the Vice President of Alpha Sigma Phi Fraternity, and with charity as one of their core values, he is very concerned with philanthropy and service opportunities.
Gisellyn Miranda is a member of Seton Hall University's class of 2022 as a Business Management major with a minor in Nonprofit Studies. Her hometown is Vineland, New Jersey, where she enjoys spending time with family and friends. Maintaining a very active presence on campus, she is both an Educational Opportunity Fund and Martin Luther King Jr. Scholarship Association Scholar. She is also involved with the Latinx Organization Adelante, the African Student Association, the Black Student Union, ALPFA (Association of Latino Professionals for America) where she serves as Secretary, H.A.I.R. (Having Appreciation in Realness), an organization set to promote self-love and empowerment through the education of the natural hair community in which she is the founding Vice President, and serves as the Treasurer of the Multicultural Greek Council. As a sister of Lambda Theta Alpha Latin Sorority, Incorporated, she hopes to continue to expand her presence on and off campus. With community service and activism at the forefront of her life, she intends on pursuing a career in the nonprofit sector as she hopes to accomplish much in her lifetime with a career in Nonprofit Management. She is very excited and honored to be a part of the CCRE team, as she will gain much experience along the way to support her future career.
Claudia Romani is a junior Psychology major pursuing a career in Speech Language Pathology. This is her second year working with the CCRE team and she is beyond excited to see what this year has in store for CCRE. In her first semester of college, she was a student volunteer in the CCRE service lab and volunteered at Watch Me Play Learn & Grow Academy. This summer, she interned at Church World Service where she created her own ESL lessons to teach English to immigrant and refugees. She has also volunteered at Adler Aphasia Center where she assisted members with aphasia by working on their speech and reading. On campus, she is the Vice President of MEDLIFE, a non-profit organization that strives to improve the lives of low-income communities in Latin America and Africa. She enjoys helping others and hopes to create an impact in the world through her service.
Ethan Bazan is a sophomore Business undecided major. This is his first year working with the CCRE team, but he has done volunteer work in the past. During high school, he was an active worker for Habitat for Humanity and Esperanza International where one of his volunteer experiences was to travel to Tijuana, Mexico and build homes for the neighborhood. During his first year at Seton Hall, he would travel to Newark, NJ for a mentorship program for 5th graders at Hawthorne Elementary, along with volunteering in one of DOVE SOS programs where he gathered supplies to send to Nicaragua. He enjoys volunteering and is excited to start serving the community with CCRE.
Leslie Belalcazar is a first-year college student, and a Political Science Major. She took interest in joining CCRE because the organization reflects her ideologies. In her community, she was a teacher's assistant for children, ages 9-14, who were in the process of doing their communion. It was important for her to be a part of this process because it marked an important chapter in their lives. Leslie also devoted a large part of time in the United Passaic Organization serving as translator for Spanish speaking individuals and as an advisor to people who had economic difficulties. She was a first-hand witness of the struggles that immigrants and non-English speaking people go through. CCRE partners with organizations that help minority groups, which is something that she looks forward to.
Molly Stoe is a current junior Public Relations student in the College of Communication and the Arts. She is also a founding member of the Gerald P. Buccino '63 Institute for Leadership Development within the College of Communication and the Arts. There she is the head of the mentorship and recruitment initiative as well as an active participant in the community engagement initiative. Through CCRE she has volunteered with the ITHIRST initiative, several after school programs and the SOAR Mentorship program. Along with being a member of The Litore Agency, PRSSA, and PirateTV, Molly is also clarinet section leader with the pep band.
Madelyn Woodson is a junior, majoring in Journalism and minoring in Sports Media. She enjoys working at CCRE because it gives her the opportunity to help others and to experience things she may not have had the chance to do before. Here on campus, she is a member of PirateTV, the Buccino Leadership Institute, PRSSA, and The Litore Agency. Her past community service includes volunteering at ACEing Autism in high school.
Melanie Liriano is a sophomore majoring in psychology and speech language pathology. She also has a minor in Latin American Latino studies. She is excited to work with CCRE as it allows her to give back to the community. While she was in high school she volunteered at her local Boys and Girls Club and would like to continue giving back now that she is at Seton Hall.
Jhonatan Garcia is a senior with a double major in Criminal Justice and Sociology. Although this is Jhonatan's first year working with the team, his considerable experience in volunteering and community engagement fuels his excitement for what working with CCRE will bring. He has served as lead member on various fundraising efforts for Eva's Village, Puppies Behind Bars, as well as many other volunteer movements. For the last three years Jhonatan has served as a friendly face and senior mail clerk in the university's mailroom, he hopes to bring this same drive and energy to CCRE team. He has also served as a Congressional Intern in his district where his focus was being a voice and representative for his community. He is very enthusiastic about being a positive role model and mentor hoping to touch as many lives as possible while serving with the team.
Jason Maryeski is a senior Political Science major. This is his first year with the CCRE, but he is super excited to be engaged in service learning this semester. On campus, Jason is the Vice President of Leadership in Alpha Phi Omega, a co-ed service fraternity, and the Associate Technical Producer for the Global Current.
Holia Oswin is a junior majoring in Psychology in the Arts and Sciences Department. This is her first year working with CCRE and she is enthusiastic about the amazing opportunity. Holia has vast community service experience through her church, where she tutored immigrant children in an after-school program and helped with a variety of activities for Haiti. Holia has helped collect books and built libraries in homeless shelters to reduce illiteracy among children in her neighborhood. She also has many leadership experiences such as singlehandedly planning and coordinating events and mentoring students. She is currently a volunteer at Welcome Home, a home for refugees and asylees. She has interacted with the kids and served in the programs they offer for their clients. Holia is beyond exited to serve others and hopes to make a difference through her future career.
Janki Patel is a junior majoring in Political Science with minors in Legal Business Studies and Creative Writing. This is her first year working with the CCRE team and is extremely excited to participate in doing meaningful volunteer work with the local committee. At Seton Hall she is also an active member of Alpha Sigma Tau where she also participates in numerous volunteer activities throughout the year.
Zenen Rivera is a sophomore English major with a minor in Japanese. After an eventful and eye-opening first year as a volunteer for the CCRE, he decided to take his interest further and become a full time member of the team. He worked previously at UVSO volunteer sites, and during his high school years he assisted as a volunteer at rotating elementary schools to tutor during their after-school programs. He loves working in these environments and hopes to use the skills he develops as a member of the CCRE team as an English teacher after he graduates.
Taylor Russell is a college student in her Junior year majoring in Psychology, with a minor in Asian Studies. She is excited to work on the CCRE team this year, because after experiencing the service lab as a Freshman she was inspired to join the CCRE team. Her home is in North Carolina and she works in her family lawncare business as the manager. She has volunteered at her local homeless shelter in the past few years, serving food and packaging food bags, she has also volunteered at her community theatre, and she had volunteered at the salvation army when she was younger. Outside of work, she is the Dance Coordinator for K@SHU and teaches dances to the members of this team. She is also a part of the FLASH dance team and participates in the choreographies taught in this team before the pandemic arose. She is the current president of Active Minds and the Vice President of Psi Chi, both organizations that assist her focus on her major. She cannot wait to see what experiences she will gain from working with CCRE and how many lives she will hopefully impact in her role as a team member.
Caroline Schwier is a first-year college student, and a Biology major. Caroline joined CCRE in hopes to expand her horizons and work with people with different backgrounds. She volunteered as a peer leader for elementary students' grades k-8, during high school. When Covid 19 hit, Caroline tutored 5th graders who lacked the extra support from school. Caroline was also a field hockey coach for kids k-8 at their local recreation center. She is very excited to be mentoring and tutoring again during the fall semester.