Wednesday, September 2, 2020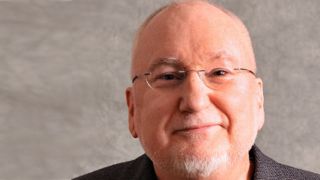 Ronald C. Arnett 
With the 2020 Election season among us, the Institute of Communication and Religion (ICR) within the College of Communication and the Arts at Seton Hall University, will host "Communication and Religion in the 2020 U.S. Presidential Election." This free online conference held October 21-23 will bring some of the foremost scholars in the fields of communication, religious studies, and political science to Seton Hall to share their expertise with students, faculty and the general public. 
One of the featured speakers, Ronald C. Arnett, Ph.D., is a Chair and Professor of the Department of Communication and Rhetorical Studies, the Patricia Doherty Yoder, and Ronald Wolfe Endowed Chair in Communication Ethics at Duquesne University. Over the years, Arnett has authored/co-authored more than 10 books and received eight book awards. He is currently serving as an editor for the Journal of Communication and Religion and is the Executive Director of the Pennsylvania Communication Association. 
As a Professor of Communication and Rhetorical Studies, Arnett's initial attraction to the field was inspired by how communication and rhetorical studies serve as the ideal melting pot of disciplines which allow him to be a "specialist generalist" in a field that lets him work within a host of possibilities. When asked what initially attracted him to the field, Arnett said, "I think the primary thing that has propelled me is that I am interested in issues that matter, in terms of human beings, the human condition, and the issue of values and ethics. We happen to live in a time in which they are in a major dispute." 
Arnett also cites some concepts he plans to share with the audience during the virtual conference, October 22. "The primary thought that I will work from is the issue that practices matter. In times of confusion, I think very few people are assisted by stories; instead, they are assisted by practices. I look at what are the practices that divide us and unite us and that provide a kind of dwelling for dialogue and conversation," he shared. 
In addition, Arnett's versed background and comprehensive history in examining the way humans interact with one another will bring a thought-provoking perspective to the audience. As someone who has studied the process of communication, he shared his thoughts on what he expects to take away from the conference. "I think the most important piece will be to listen, engage and learn from the questions and learn from the responses," Arnett shared. "Questions provoke something you never considered before, and so the learning process happens as much in responding to questions as in any other time." 
Lastly, Arnett expressed enthusiasm for his first digital conference since COVID-19 and his attitude toward digital sharing platforms. "I have found Zoom meetings helpful in that I'm in contact with people I would not normally associate with. I also found it to be much more invitational at the level of sharing information," he said, also noting he is excited to share his acumen and applicable tools that could assist audiences with their creative direction. 
This online event will be held October 21 through October 23 and is free and open to the public. Those who are interested in expert analysis, open dialogue and commentary on the final 2020 Presidential Debate are invited to join. 
For speaker bios and to register for the event, visit here.
About the Institute for Communication and Religion
Launched in Fall 2017, the Institute for Communication and Religion within the College of Communication and the Arts provides a nexus for ongoing scholarly exploration of communication topics critically important to religion and society. Guided by the spirit of ecumenical and interreligious cooperation, the Institute seeks to engage in public dialogue and debate, promote academic inquiry and support the religious dimension of creativity — all while upholding the values of servant leadership, curricular innovation and intellectual excellence.
Categories: Faith and Service , Nation and World