Speaking Truth: Religion in the News Media
with The Wall Street Journal Columnist William McGurn
Presented by the Institute for Communication and Religion
Please join the Institute for Communication and Religion within the College of Communication and the Arts for its inaugural event Speaking Truth: Religion in the News Media featuring a keynote address from The Wall Street Journal Columnist and former presidential speechwriter William McGurn. The evening will also include an interreligious panel discussion, a Q&A session, and a meet and greet opportunity. Join the conversation with #SHUSpeakingTruth.
Thursday, November 2, 2017
6:30-8:30 p.m.
Jubilee Hall Atrium (4th Floor)
The event is free and open to the public. Pre-registration is strongly encouraged. Light refreshments will be served.
About the Keynote Speaker:
William McGurn is a member of The Wall Street Journal editorial board and writes the weekly "Main Street" column for the Journal each Tuesday. Previously he served as Chief Speechwriter for President George W. Bush.
Mr. McGurn has served as chief editorial writer for The Wall Street Journal in New York. He spent more than a decade overseas -- in Brussels for The Wall Street Journal/Europe and in Hong Kong with both the Asian Wall Street Journal and the Far Eastern Economic Review. And in the mid-1990s, he was Washington Bureau Chief for National Review.
McGurn is author of a book on Hong Kong (Perfidious Albion) and a monograph on terrorism (Terrorist or Freedom Fighter). He is a member of the Council on Foreign Relations, holds a BA in Philosophy from Notre Dame and an MS in Communications from Boston University.
About the Panelists:
Jim Goodness's experience in marketing, public relations, employee communications, special events and crisis communications span five decades.  Since 1999, he has served as the spokesperson for the Archdiocese of Newark, responsible for responding to inquiries from general media and the public at large.  He also serves as a consultant to the hierarchy of the Archdiocese, pastors and school administrators, shaping messages to parishioners, donors and the general public about a range of issues affecting the Church.
Prior to joining the Archdiocese, Jim spent some 27 years in public relations and marketing in the financial services, real estate and trade association industries.
Jim holds a Bachelor's in English from Brooklyn College-CUNY, and a Master's in Strategic Communication from Seton Hall University.  He is a member the Public Relations Society of America, the International Association of Business Communicators, and the Newark Regional Business Partnership.
He was invested as a Knight of the Holy Sepulchre in 2009, and was named a Vice Chancellor of the Archdiocese in 2013.
Dr. Athar Murtuza, CMA (inactive), is an Associate Professor in the Department of Accounting and Taxation at Seton Hall University, where he teaches both undergraduate and graduate courses in the areas of cost accounting, managerial accounting and accounting ethics. Dr. Murtuza recently developed a new course, "Accounting, Governance and Social Justice," which increases students' understanding of the guidance provided through professional codes, regulatory bodies and legislation while familiarizing them with altruism, empathy, moral imagination and social justice as perceived by various faiths.
His research, which is predominantly applied in nature, deals with the history of accounting and on the nexus of accountability and religious beliefs; his work also extends to infusing literary, cultural, and historical perspectives in accounting and business pedagogies. His recent publications have appeared in Accounting Perspectives and the Accounting, Auditing & Accountability Journal. Dr. Murtuza regularly presents his research at the regional and annual meetings of the American Accounting Association and the International Conference of Critical Accounting. He earned an MBA with an accounting emphasis in 1980, and in 1984, he obtained a Certificate in Management Accounting (CMA).
Yael Katzwer is the managing editor of the News-Record of Maplewood & South Orange and the West Orange Chronicle, two weekly publications that cover local news and happenings. In her role as managing editor, she wears many hats, including assigning stories to reporters, writing stories herself, writing editorials, editing all text for the papers, updating the papers' joint website and completing newspaper layout. She has also worked on a freelance basis with New Jersey Jewish News and Josh Nass Public Relations.
Yael has a B.A. from Brandeis University in English and Classical Studies, with a minor in Journalism.
Ashley Turner is a senior journalism major at Seton Hall University. She is currently the Editor In Chief of The Setonian, Seton Hall's student newspaper. She was formerly the News Editor and Assistant News Editor of The Setonian.
Ashley is an intern with the Investigative Unit at ABC7 and will be interning at CNBC.com in the spring. She formerly interned at CNBC's assignment desk and the Asbury Park Press. Ashley is also a sister of the Gamma Phi chapter of the Alpha Omicron Pi sorority here at Seton Hall.
About the Moderator: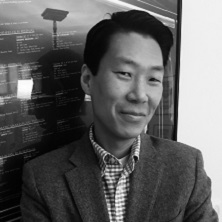 Ki Joo (KC) Choi is an ethicist, specializing in Catholic and Protestant moral theology, political theory/ethics, and the political morality of race and ethnicity. His teaching areas also include the ethics of war and peace and the relationship between science (evolutionary theory) and theological ethics.
In addition to major academic journals and edited volumes, his research and teaching have appeared and/or been featured in a number of blogs and news sites such as the Wabash Center's Race Matters in the Classroom, CivicStory/NJ Arts News, and The Los Angeles Times.
At Seton Hall, he currently coordinates the Core 2101 program of the University Core. In the University's Department of Religion, he has served as the acting chair (2014-2015) and as the faculty adviser to Seton Hall's chapter of Theta Alpha Kappa, the national honor society for religious studies and theology.
Learn more about the Institute for Communication and Religion.