Wednesday, April 21, 2021
To celebrate the arrival of spring and another milestone in its storied history, Seton Hall University's WSOU 89.5 FM celebrated its 73rd birthday by inducting three new alumni into its legendary Hall of Fame on April 14, 2021. Dave Packer '88 and Cristina Del Giorno '88 were Hall of Fame honorees in this long-awaited virtual celebration. In addition, Victoria Haffner '13 was presented with the WSOU Distinguished Young Alumna Award.
The WSOU Hall of Fame and Young Alum Award honors notable alumni who have made significant contributions to their professions and recognizes their involvement with Seton Hall University's radio station. Inductees are chosen based on their professional accomplishments, WSOU student career activities, service to WSOU and Seton Hall University after graduation, support of current students, personal examples of servant leadership and involvement with alumni activities.
"Cristina, Dave and Victoria are each well deserving of the honor WSOU bestowed upon them," said Mark Maben, the station's general manager. "They have not only enjoyed successful professional careers but have also supported their peers and mentored younger individuals to help them find a path to success as well. WSOU is legendary for giving its students a foundation to be industry-ready when they start their careers, yet it is an ethos of giving back that makes our alumni community extraordinary." 
This year's inductees are reflective of WSOU's ambitious program, which provides students with a comprehensive hands-on learning experience. All three honorees credit WSOU with helping launch their careers.
From transforming WSOU in the 1980s to being a valuable member of the iHeartMedia's Total Traffic and Weather Network today, Cristina Del Giorno '88 has been on the radio dial for more than 30 years. After Dave Packer '88 transferred to Seton Hall, his involvement with WSOU quickly grew. Dave is currently a reporter and anchor with ABC Audio and an established voice-over professional whose voice is heard from radio stations to cinematic productions. Since her graduation in 2013, Victoria Haffner's career at CNN and ABC News had her working on stories ranging from elections, terrorist attacks, and natural disasters to New Year's Eve celebrations and women's entrepreneurship.
"As the station turned 73 years old on April 14, it was a privilege for me to induct Cristina and Dave into WSOU's Hall of Fame and give Victoria our Distinguished Young Alumna Award," said Maben.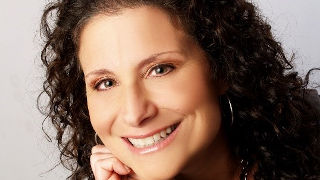 Cristina Lang 
Cristina Lang has been a fixture on the radio dial for more than 30 years and is one of New York's most familiar and trusted traffic reporters. A graduate of Seton Hall University, Tina broke on to the airwaves as WSOU transformed college radio in the 1980s. She began her professional career as part of the original staff at Metro Traffic and 30 years later, continues her role as one of the most valuable members of the iHeartMedia Total Traffic and Weather Network team.
Cristina has been a fixture on WFAN with both "Mike and the Mad Dog," and later with "Boomer and Carton." She is very well known for her work on WPLJ's "Rocky Allen Showgram" in the 90s. She is also heard daily on WMGQ, WCHR, WRAT, and WJRZ in New Jersey, along with top-rated K104 in Poughkeepsie. In addition to traffic reporting, Cristina provides news and weather reports, has disc jockeyed at several stations, and has worked as a television host including the local New Jersey classic, "Rascals Comedy Hour."
A lifelong resident of New Jersey, Tina lives in Somerset County with her husband, TV helicopter reporter John Del Giorno, and their family. The oldest of her 3 children is also a part of the Seton Hall family. Giancarlo was News Director at WSOU and graduated in 2016.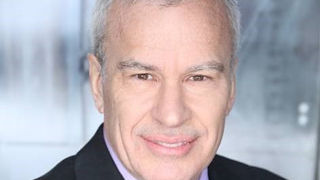 Dave Packer
The most important lesson Dave Packer learned in his freshman year at engineering school was that he did not want to be an engineer. While his father, who ran an electronics firm expected his son to follow in his footsteps, Dave was more interested in broadcasting. Radio fascinated him. One day, by chance, Dave found a newspaper article about the student-run radio station at Seton Hall. After tuning in 89.5 on his radio, Dave drove over to the school, walked around the Seton Hall campus and instantly felt at home. After his freshman year at engineering school, Dave quietly, without telling anyone in his family, applied to Seton Hall. Accepted as a transfer student, on his first day Dave made his way to Walsh Gym and walked into WSOU. 
 
As Operations Manager and then Station Manager, Dave Packer was among the students who saw an opportunity to enhance that practical experience and multiply support for the station by programming a consistent format for which there was a void in the market. In 1986, the format, then known as "The Hardest Rock" was born. Dave's career after graduating from Seton Hall began at a small AM station in Connecticut.  His next stop was WZXL in Atlantic City, New Jersey where Dave eventually went on to host the morning show. It was also there that he met Maureen Tomassi. She was a top salesperson at the station. She was also the woman he would marry. The following years would take Dave to New Hampshire where he managed a pair of AM and FM radio stations, and back to New Jersey where he would host morning shows at WJRZ, WBBO and WFPG before joining Philadelphia's top rated WBEB (B101).
 
In 2007, Dave Packer was recruited by CBS Radio to be the first morning show host on New York City's (then new) "Fresh 102.7." From there, Dave went down the hall for an on-air position at WCBS-FM. But it was in 2011 that Dave got a call that would change the direction of his career. He was invited to put the music away and become the morning anchor of a short-lived FM all-news startup in New York City known as FM News 101.9. The station folded in a year, but Dave was soon back on the air, on the Wall Street Journal Radio Network. In 2013, Dave was invited to join ABC News Radio, where he can be heard today, writing and delivering newscasts on stations from coast to coast.
Dave is also an established voice-over professional, having been the imaging voice of dozens of radio and television stations, and has served as a voice actor for both television and cinematic productions. Dave and Maureen live in New York City with their teenage children, Jude and Max.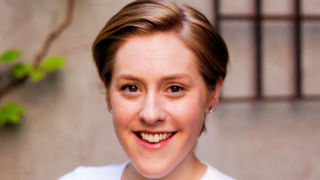 Victoria Haffner
Victoria Haffner is an associate producer with Good Morning America at ABC News. Her extensive video and editorial research experience have made her a trusted resource in breaking news situations. Prior to joining ABC, Victoria was at CNN in New York City for seven years, serving as an associate producer with Erin Burnett OutFront and previously as a production assistant for morning programming. She covered stories ranging from elections, terrorist attacks and natural disasters for television and CNN.com. She also helped produce CNN's New Year's Eve Live special with Anderson Cooper. Victoria was chosen for numerous leadership programs within WarnerMedia, the parent company of CNN, including the 2019 RISE Leadership initiative and an executive mentorship partnership.
 
In her time at WSOU, Victoria was the station's news director and assistant news director, graduating from Seton Hall's School of Diplomacy and International Relations in 2013 with a B.S. in International Relations and Diplomacy and minors in Arabic and Journalism. She received awards from the Society of Professional Journalists, Association of Women in Communication, and the Garden State Journalists Association for her reporting while at the station. She also interned with ABC-TV's Assignment Desk and got her start at CNN by joining the network's Original Series/Talent Development team as an intern.
About WSOU
WSOU 89.5 FM, which began broadcasting on April 14, 1948, is the student-run radio station of Seton Hall University. Celebrated for its loud rock format and coverage of Seton Hall athletics, WSOU's signal reaches all five boroughs of New York City and much of northern and central New Jersey and is available on iHeartRadio. WSOU was the 2016 winner of the National Broadcasters Association's Marconi Award for Noncommercial Station of the Year and a 2019 nominee for the Marconi Award for Best College Radio Station. More information about the station can be found online at www.wsou.net and www.facebook.com/WSOUFM.
Categories: Arts and Culture