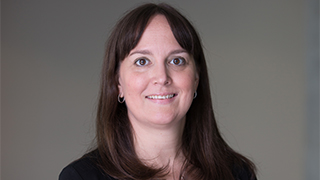 Assistant Professor and Program Coordinator of Public Relations in the College of Communication and the Arts, Dr. Kristen Koehler has been chosen to join the Seton Hall University Teaching Fellows program, a faculty development initiative supporting tenure-track faculty during their early years with the University.
The University Teaching Fellowship Program's purpose is to create a "lifelong concern for and commitment to teaching and student learning." Throughout the year, fellow members read discuss national concerns in higher education that help with their own individual research, to help aid their own courses, and the mission of Seton Hall University.
Dr. Koehler's application focused on something she refers to as, "enlightenment versus entanglement." Enlightenment versus entanglement examines the ways the practice of Public Relations promotes participation in greater societal good, and how undergraduate students can interweave these two themes into their Senior Seminar for Public Relations Project. With this process in mind, it allows students to develop long-term change in behavior, attitude, or opinion as ethical citizens, thereby de-emphasizing the traditional focus on the completion of short-term course requirements. Dr. Koehler stated, "I am extremely grateful for this opportunity. I am excited to learn from my colleagues, and to contribute to the Public Relations program, and the University."
For more information on the Public Relations program in the College of Communication and the Arts, please contact Dr. Kristen Koehler.
Categories: Arts and Culture