Wednesday, October 28, 2020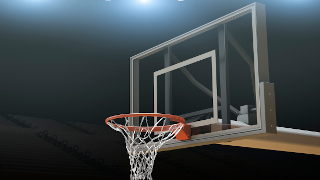 On November 5, at 7 p.m. EST, the College of Communication and the Arts Sports Media Speaker Series kicks off with some of sports broadcasting's finest in "Year of Playing Dangerously: Sports Media During COVID-19," a virtual panel that will bring together influential personalities from all areas of sports media journalism and broadcasting. Moderated by former ESPN Broadcaster and Seton Hall University alum Bob Ley '76, and hosted by College of Communication and the Arts Professional-In-Residence B.J. Schecter, the event will illuminate new challenges faced by sports media journalists as a result of Covid-19, and provide an opportunity for students to ask questions and interact with leaders in the industry. The event is free and open to all. Click here for more information and to register for the event.
Key panelists include:
Aditi Kinkhabwala – On-Air Reporter, NFL Network
Dana O'Neal – Senior Writer, The Athletic
Ken Rosenthal – Reporter, FOX Sports and The Athletic
Ramona Shelburne – On-Air NBA Reporter, ESPN
B.J. Schecter
As a result of the Covid-19 pandemic, the world of professional athletics has been turned upside down. After a dramatic spring season that saw swift shutdowns of the NBA and NHL, as well as the indefinite postponement of the upcoming MLB season, many sports fans and journalists alike were left unsure of the future of professional sports, and if they were likely to continue at all like they used to.
Schecter, who himself is an active journalist and editor of Baseball America, frequently makes use of his professional network to benefit students, regularly hosting guests in his Intro to Sports Media course. Most recently he's hosted personalities like ESPN VP of Production Seth Markman, who oversees the NFL and College GameDay for the network, and recently led the NFL Draft coverage.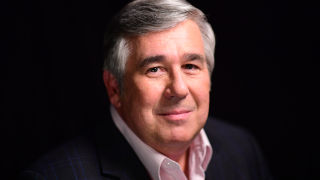 Bob Ley '76
He offered his enthusiasm for the event, and explained why these guest speakers are vital to the Sports Media experience at Seton Hall. "Not only does it enhance the education of our students, but it also allows them to interact with the very best in the field in real time. The speakers truly enjoy the intellect and curiosity of our students, and I work very closely with Seton Hall alum Bob Ley on lining these experts up. Between our two networks there isn't anybody we can't get."
Events like these are a highlight for students, providing an unrivaled experience to those seeking a career in sports media. Christian Gardner, a junior in the Visual and Sound Media program, shared his enthusiasm for the many guest speakers hosted by Schecter throughout the semester through his Intro to Sports Media course, and is excited to learn even more from the upcoming panel. "Professor Schecter brings in so many different kinds of guests that it has opened my eyes to the many paths there are to pursue in sports media. The field is so diverse that there is never just one way to go about it. Professor Schecter and his guests always point out how their path has evolved over the years to be completely different from ours, which just shows us that we must be able to create for ourselves, not be afraid of the unknown, and not be a stranger to hard work."
This event is a continuation of the ongoing College of Communication and the Arts' Sports Media Speaker Series, which brings top-level talent to the Seton Hall community for enlightening and informative discussions about the evolving world of professional sports and how it's covered by the media. Previously, the series has hosted notable sports and journalism figures such as Bob Costas, ESPN's Stephen A. Smith, NBA Commissioner Adam Silver, and Former NBA Commissioner David Stern, among others.
The College of Communication and the Arts currently offers a Sports Media minor, as well as a range of sports media courses through the Visual and Sound Media program. For more information on the program, contact Amanda Carcione via amanda.carcione@shu.edu.
For more information on the event, its guest speakers, and how to register please visit the event's webpage.
Categories: Alumni , Arts and Culture , Athletics