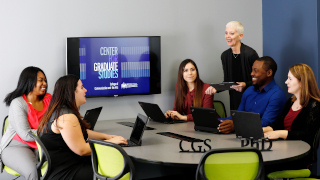 In today's competitive job market, having a strong portfolio has become even more relevant for people applying to jobs or seeking to advance in their existing roles.
In 2020, Professor Renee Robinson, Ph.D. and Assistant Professor Ruth Tsuria, Ph.D. developed a new Communication Portfolio course as part of the curriculum for the College of Communication and the Arts' M.A. in Communication program. This one-semester required course was created as part of a larger curricular overhaul aimed at combining academic training in communication theory and research with practical skills applicable in various communication fields, including the program's three advanced content areas: Digital Communications and Communication Technologies, Communication in Organizations, and Public Relations.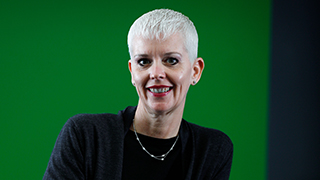 Students select a project for the class and determine for themselves what they want the portfolio to resemble, "creating a bridge between the academic and professional worlds," explained Robinson. "We wanted to make sure that our students would be able to translate what they learn in the program to whatever they plan on doing after they graduate — whether it's further academic studies or a professional career."
"Most employers want to see that a candidate understands how to start with an idea and follow it through to the completion of a clearly defined project. It's that process that we want to introduce to our students in the portfolio course," added Tsuria.
Mastersincommunications.com recently spoke with Robinson and Tsuria about the portfolio course. The interview focuses on the thinking that went into the design of the course, the pedagogical goals of the portfolio process, projects that have emerged from the courses, and specific elements of a digital communication portfolio, as well as how the Communication Portfolio course fits into the program's larger curricular goals.
Mastersincommunications.com focuses on and highlights master's programs in Communication, with its target audience being students seeking graduate degrees in this field of study. Many U.S. top scholars and programs in the field of Communication are highlighted on the website.
About the College of Communication and the Arts
The College currently offers graduate-level programs in Museum Professions and Communication, including the opportunity to pursue a unique area of study, including options in Public Relations, Digital Communication/Communication Technologies, and Communication in Organizations. In addition, four dual-degree options, including three accelerated master's/B.A. programs and a dual M.A. degree with the School of Diplomacy and International Relations are offered.
For more information about Graduate Studies within the College of Communication and the Arts, please contact Dr. Ryan Hudes.
Categories: Arts and Culture , Campus Life , Education