The following academics, lecturers and authors are part of the speakers bureau of the G. K. Chesterton Institute for Faith & Culture and they have presented papers at various conferences of the Institute in the United States and worldwide.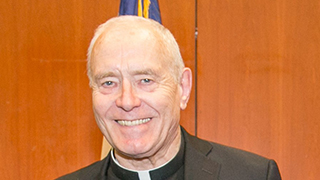 Fr. Ian Boyd, C.S.B.
President Emeritus, G.K. Chesterton Institute for Faith & Culture; Founding Editor, The Chesterton Review
Father Ian Boyd is a priest of the Congregation of Saint Basil. An internationally recognized Chesterton scholar, he is the author of The Novels of G.K. Chesterton (London 1975). For many years, he was Professor of English at St. Thomas More College, University of Saskatchewan. Father Boyd also lectures on the subject of "Sacramental Themes in Modern Literature." Among the Christian authors whose work he discusses are T.S. Eliot, Graham Greene, C.S. Lewis,  Flannery O'Connor, Piers Paul Read, Muriel Spark and Evelyn Waugh. In nineteenth-century literature, he is interested in the work of such authors as Charles Dickens, Anthony Trollope and Nathaniel Hawthorne. Father Boyd retired in July 2020. He is President Emeritus of the G.K. Chesterton Institute for Faith & Culture at Seton Hall University and the Founding Editor of The Chesterton Review.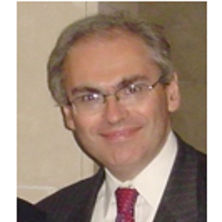 Dermot Quinn, Ph.D.
Professor, Seton Hall University
Dermot Quinn, Ph.D., is a Professor of History at Seton Hall University, a member of the Board of Advisors of the G. K. Chesterton Institute for Faith & Culture and a member of the Editorial Board of The Chesterton Review.  He was educated at Trinity College, Dublin and New College, Oxford, where he received his doctorate in 1986. He has written extensively on Chestertonian themes and has authored three books: The Irish in New Jersey: Four Centuries of American Life (Rutgers University Press, 2004; winner, New Jersey Studies Academic Alliance, Non-fiction Book of the Year, 2005); Patronage and Piety: The Politics of English Roman Catholicism, 1850-1900 (Stanford University Press/Macmillan, 1993) and Understanding Northern Ireland (Baseline Books, Manchester, UK, 1993). He also written many articles and reviews in the field of British and Irish history. He was Fellow of the James Madison Program at Princeton University, Academic Year 2008-09. In August 2020, he was named Editor of The Chesterton Review.
Jaime Antunez, former Editor, Revista Humanitas, Chile
Salvador Antuñano, Professor, U. Francisco de Vitoria, Spain
Philip Blond, Lecturer, United Kingdom
† Stratford Caldecott, Sophia Press, United Kingdom
Daniel Callam, C.S.B., Associate Editor, The Chesterton Review, Canada
Allan Carlson, Lecturer and Author, United States
Owen Dudley Edwards, Lecturer and Author, United Kingdom
Joaquin Garcia-Huidobro, Professor, U de Los Andes, Chile
Sheridan Gilley, Author, United Kingdom
Alain Lanavere, Lecturer, France
Philippe Maxence, Editor, L'Homme Nouveau, France
David Mills
† Peter Milward, SJ, Sophia University, Japan
† William Oddie, Author and former Editor of the Catholic Herald, United Kingdom
Joseph Pearce, Author, United States
Bill Kauffman, Author, United States
† Gerald Russello, Editor, The University Bookman, United States
Karl Schmude, Lecturer and Author, Australia
Julia Stapleton, University of Durham, United Kingdom
Aleksander Stepkowski, University of Warsaw, Warsaw, Poland
Thomas Storck, Lecturer, United States
Brian Sudlow, University Professor, United Kingdom
If you wish to receive any further information on our Speakers Bureau, please contact: (973) 275-2431.