Monday, September 25, 2017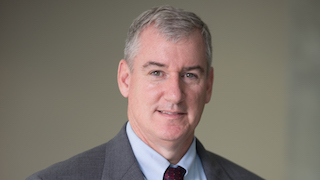 Seton Hall University's Campus Ministry and Catholic Studies proudly present: "The Story Behind The Story, Why Some People Were Angry And Upset At Jesus," on Thursday, October 5th at 8:00 p.m. in the University Center Chancellor's Suite.
All are invited to attend. This is a free event. Refreshments will be available.
About the Lecture:
Too often Jesus is characterized as being "nice" by our culture. Yet, in the Middle Eastern society in which Jesus lived he was not afraid to challenge and indeed dishonor those who would seek to push others out of the Kingdom of God. When we read of the encounters that Jesus had with people, there is often another story, another layer that is only fully realized through the lens of our Western culture. When we realize the "story behind the story" no wonder why some people were angry and upset.
 
About the Lecturer:
Allan F. Wright is an Adjunct Professor in both the School of Theology and Catholic Studies at Seton Hall University. A specialist in Catholic theology, Allan Wright teaches courses including Biblical Call Narratives, Spirituality and Sports and The Parable of Jesus: Models of Evangelization.  Prof. Wright has authored eight books. His books have been translated into Italian, Polish, Brazilian and Portuguese.
 
About Campus Ministry:
Campus Ministry's mission is to be a pastoral presence of the Catholic Church on campus. As such, Campus Ministry seeks to: evangelize and empower all, by the prompting of the Spirit, to become dedicated members of God's family; bring to higher education the Church's general mission, namely, to preach the Gospel of Jesus Christ; create an environment which allows for the spiritual, moral, liturgical and sacramental development, as well as intellectual, social, and physical growth; guide the maturing Christian conscience, educate for peace and justice, and develop future Christian leaders
 
About Catholic Studies:
The Catholic Studies program at Seton Hall offers an innovative, interdisciplinary curriculum for students of any creed who are interested in deepening their knowledge of Catholicism's rich intellectual tradition and living heritage. Combining the study of history, philosophy, theology, literature, art, sociology, and other disciplines, Catholic Studies focuses on the church's dialogue with culture and encounter with the world. Students interested in Catholic Studies have the option to pursue a major, minor, or certificate that complements and enhances the university's other degree programs and fields of study.
For more information, please contact Gloria Aroneo M.B.A. at gloria.aroneo@shu.edu or (973)-275-2808.
Categories: Faith and Service