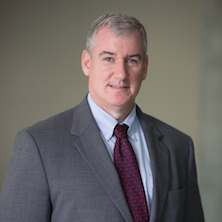 Catholic Studies Adjunct Professor Allan Wright's book 25 Life Changing Questions from the Gospels by Ave Maria Press has been translated into Polish.
There's nothing quite like a pointed question to elicit an honest answer. Jesus used questions throughout his ministry, not to find out something He didn't know, but to probe into people's deepest, most unsettled spaces. 25 Life Changing Questions from the Gospels organizes 25 questions Jesus asked into five spiritual stages that lead people on the road to discipleship. The book leads readers through five stages of spiritual development — from spiritual seeker to faithful disciple of Christ — so that you can become better able embrace and share the life-giving power Jesus offers. One comes away recognizing Jesus for the wise teacher that He was and as the God who loves.
A specialist in Catholic theology, Wright teaches Catholic Studies' highly popular course "Spirituality of Sports: A Catholic Perspective."
Wright, who has authored seven books, is currently working on Marriage Day by Day (Catholic Book Publishing Company), which offers 365 daily reflections on marriage. In addition to having his work published by Franciscan Media, Catholic Book Publishing Company and Ave Maria Press, Wright has reviewed close to 50 books for the Catholic News Service. He has also been a commentator for Fox News and hosts the weekly program "Jesus the Evangelist" on Radio Maria Relevant Radio.
About Catholic Studies
The Catholic Studies Program at Seton Hall University offers an innovative, interdisciplinary curriculum for students of any creed who are interested in deepening their knowledge of Catholicism's rich intellectual tradition and living heritage. Combining the study of history, philosophy, theology, literature, art, sociology, and other disciplines, Catholic Studies focuses on the church's dialogue with culture and encounter with the world. Students interested in Catholic Studies have the option to pursue a major, minor, or certificate that complements and enhances the University's other degree programs and fields of study. For over 20 years, the academic program and its variegated activities have stayed true to and fulfilled the Catholic mission and vision of the University.
Categories: Arts and Culture