Wednesday, February 7, 2018
The Catholic Studies program along with The Stillman School of Business and The Center for Catholic Studies proudly present; "Catholic Business Leaders: Keeping Faith Front and Center" on Monday, February 26, 2018 at 11 a.m. in Seton Hall University's Walsh Library, Beck Rooms.
Our distinguished panel of Catholic business leaders will address issues of Catholic Social Teaching, ethics and professional conduct in today's business climate, including the challenges Catholic business leaders face when implementing Catholic principles and values in their business practice. In addition, they will share their personal stories of belief in a faith that cannot be divorced from business and daily life. 
The panel will be facilitated by Julie V. Burkey, D.Min., Adjunct Professor for Catholic Studies and Pastoral Ministry, Immaculate Conception Seminary School of Theology. 
Please RSVP to gloria.aroneo@shu.edu or (973) 275-2808. A light lunch will be served. 
About the Speakers: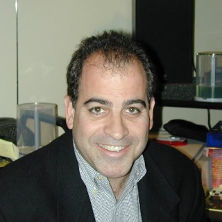 Mario Costable is a founding member and executive director of Array of Hope – Te Deum Ministries, an organization creating high quality films, music, and events for Catholic parishes, dioceses, and faith-based organizations. Mario has been a successful music and film producer for over 25 years, working with organizations such as MTV, VH1, FuseH, Discovery Channel, the SYFY Channel, Sony Music, Universal Music, and most recently with EWTN, and the Catholic Television Network.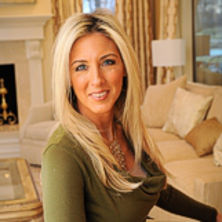 Kristy Gillio Fall is a former Investment Banker and currently co-founder/lead designer of K&M Interior Designs, Kristy balances career and family with non-profit volunteer work and sits on three separate Boards of Directors. Most recently, she has taken a position as an Innovation Fellow/Advisor at the Social Innovation Lab at the Honors College at Rutgers University and is also a member of the Advisory Board of the Department of Economics.
John M. Knowles is a business development executive and non-profit advancement leader for Legatus, an organization of over 5,000 worldwide Catholic business owners who proudly identify as "Ambassadors for Christ in the Marketplace." Currently he is the US Northeast Region Director for Legatus and International for the Ave Maria Foundation. Prior to Legatus John was Director of Development and External Affairs at Ave Maria School of Law in Naples, Florida.
Categories: Faith and Service