Wednesday, October 13, 2021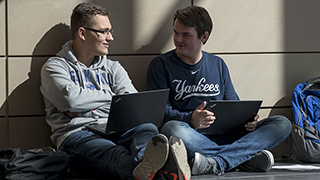 In observing Mental Health Awareness Month, The Department of Catholic Studies presents a panel discussion focusing on mental health in Italy during the COVID-19 pandemic. The event, featuring a panel of international medical experts, will take place on Wednesday, October 20, 2021, at 2 p.m. via Zoom. Join Zoom meeting HERE.
About the event:
In his message on the occasion of World Mental Health Day on October 10, 2021, His Eminence Cardinal Peter Kodwo Appiah Turkson highlighted the challenges that the COVID-19 pandemic and its alleviation have posed for those suffering with and treating mental disorders. Cardinal Turkson noted that material changes are needed in order to promote mental health, and that these changes are especially impactful in promoting the mental health of young people. He stated: "it is…necessary to adopt policies aimed at improving the physical and social environment of the unborn child, as well as living conditions during early childhood, school age, the period when the family plans and professional ambitions are being realized and in later life." Cardinal Turkson went on to explain that "ensuring optimal living conditions for children from the outset offers a greater likelihood of wellbeing."
With these realities in mind, the panelists will discuss the measures to combat the pandemic that have most strongly impacted the lives of young people, and they will explore the psychological effects of these measures. The medical experts will further explore the psychological effects of the pandemic among mothers in the perinatal period and some interventions that can be implemented to counter negative effects. While the panelists will focus their discussion on their experience in health care in Italy, an American audience will be able to draw parallels with our domestic experience and envision ways to adjust our structures to promote the dignity of all at this challenging time in the world's history.
About the speakers: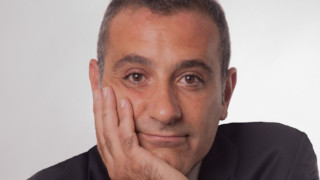 Emanuele Caroppo, MD, PhD, is a Professor of Social Psychology and Psychiatry and the General Secretary of the University Research Center "Health Human Care and Social Intercultural Assessments" at the Università Cattolica del Sacro Cuore in Rome, Italy. He is a tenured psychiatrist at the Mental Health Department of the Local Health Unit ASL Rome 2 in Rome. He is an associated member of the International and Italian Psychoanalytical Association. Dr. Caroppo is a member of the WHO Technical Advisory Group on COVID-19 and Mental Health in the WHO European Region.
Ilaria Lega, MD, psychiatrist, has worked as a confirmed researcher at the Italian National Institute of Health (Istituto Superiore di Sanità), Rome, Italy, since 2010. In the last five years Dr. Lega has focused her research on maternal perinatal mental distress recognition at the primary care level and on maternal suicide prevention. She has worked as a psychiatrist in the field of bipolar disorders, eating disorders, neurodevelopmental disorders, and child abuse in inpatient and outpatient mental health services in Italy.
About Catholic Studies:
Catholic Studies at Seton Hall University offers an innovative, interdisciplinary curriculum for students of any creed who are interested in deepening their knowledge of Catholicism's rich intellectual tradition and living heritage. Combining the study of history, philosophy, theology, literature, art, sociology, and other disciplines, Catholic Studies focuses on the Church's dialogue with culture and encounter with the world. Students interested in Catholic Studies have the option to pursue a major, minor, or certificate that complements and enhances the university's other degree programs and fields of study. Over 20 years the academic program and its variegated activities have stayed true to and fulfilled the Catholic mission and vision of the University. For more information, please contact Ines Murzaku, PhD, Director of the Catholic Studies at Ines.Murzaku@shu.edu or Gloria Aroneo at Gloria.Aroneo@shu.edu.
Categories: Faith and Service , Health and Medicine