Care Call
Designed to replace the old-fashioned hospital care bell that hospital patients used to signal for assistance, Care Call will be an I-Pad like device that will enable patients to digitally signal the type of help they need. Care Call will rout patient messages to the appropriate staff, cutting waiting time and improving nursing procedures and patient satisfaction.
Team: Allison Lamoureux, Katie Mazzarelli and Annemarie Ryan, all Freshmen nursing majors, are the pitch team for this group project of the Freshmen Nursing Leadership Program. Faculty Advisor: Dr. Katherine Connolly.
Flock
This app will allow consumers to easily compare the food prices and wait times for popular food delivery services such as Uber Eats and GrubHub.
Team: Peyton Elder, Senior, Environmental Studies major and Olivia Finan, Senior, marketing major.
Sincere Sitter
Sincere Sitter utilizes both a website and app to connect caregivers and parents through personal social networks and offers exclusive training and reviews for both parties to ensure positive child care experiences.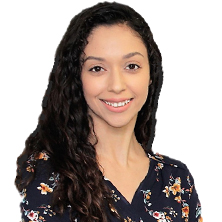 Team: Alissa Lopez, M.B.A. student with a concentration in marketing.
Sprouts Analytics 
Sprouts Analytics aspires to be the Bloomberg Data Service for the emerging cryptocurrencies market. This website and app will be a cutting edge analytics tool that allows investors, enthusiasts, and newcomers to gain access all possible cryptocurrencies market data. It will include news feeds and a collaborative forum for users.
Team: Steven Catudal, a Junior majoring in Finance and Information Technology Services, Elizabeth Win, a Junior majoring in Marketing and Information Technology Services, and Nathaniel Boatswain, a Senior majoring in Financial Mathematics and Information Technology Services.