Wednesday, January 12, 2022
Three of Seton Hall University's most successful alumna gathered for a panel discussion on how young women can cultivate confidence for a Women Entrepreneurship Week celebration. The event was hosted by the Center of Innovation and Entrepreneurship and the Joseph A. Unanue Latino Institute. You can watch a video of the panel discussion here.
The panelists are: Betty Manetta, President and CEO of Argent Associates; Pravina Raghavan, the new director of the Hollings Manufacturing Extension Partnership (MEP), which helps small and medium-size U.S. manufacturers; and Erin Miu, an accountant at her family's firm, Miu & Company.
Two student leaders moderated the discussion. They are: Belen Gamarra, a senior pursuing a Bachelor of Arts in Psychology and president for the Women in Business Club, and senior Faith Akinlade, who graduated in December with a Bachelor of Science degree in Physics and Mechanical Engineering and a Certificate in Entrepreneurship. Akinlade is a past-president of the Entrepreneurship Club.
More background on our panelists:
Betty Manetta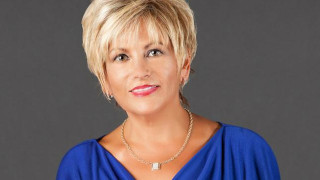 Betty Manetta
Beatriz Manetta emigrated from Argentina to Elizabeth, New Jersey, when she was a young girl. Manetta earned both of her degrees while maintaining a full-time job. She has a bachelor's degree in marketing and accounting from Rutgers University and holds a Master of Science in International Studies from Seton Hall University. She worked in corporate America for 20 years. The knowledge, skills, training and assignments in human resources, sales, technical support, quality management and her focus on both national and international assignments were great tools for an entrepreneur.
In addition, Manetta credits key personal networks and relationships as being a critical element in helping to create and shape Argent Associates Inc. and Asociar LLC. Argent Associates was launched in 1998, where Manetta is president & CEO. In 2012, she launched Asociar LLC where she is now partner & COO. Manetta has built an impeccable reputation and is known for her ability to create technologies that will be the infrastructure for edge computing and IoT implementations.
This is a critical element in being able to grow and sustain a business. Manetta's success is interdependent with the success of the communities. Social responsibility is taken seriously, and Manetta has been awarded numerous awards from local, state, federal, corporate and nonprofit organizations for her leadership and commitment to the community. She is also a former member of the Seton Hall University Board of Regents.
Manetta lives by her quote, "Work for a cause, not for applause. Live life to express, not to impress. Don't strive to make your presence noticed, just make your absence felt."
Pravina Raghavan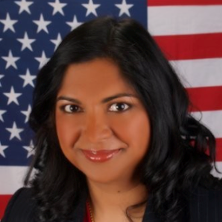 Pravina Raghavan
Pravina Raghavan began her career as an entrepreneur, then switched gears to become an innovative "intrapreneur" in both the corporate and government sectors. Raghavan was recently named the director of the Hollings Manufacturing Extension Partnership (MEP). Previously, she was the executive vice president, Division of Small Business and Technology Development for Empire State Development (ESD). In that position, Raghavan oversaw more than 30 programs to support entrepreneurs and small business owners. The programs focus on providing support to small businesses by increasing access to capital, assisting in entrepreneurial development, including commercialization and technology assistance. The programs are geared to businesses with fewer than 100 employees.
Prior to joining ESD, Raghavan was the senior advisor to the Deputy Secretary of the U.S. Department of Commerce, deputy associate administrator of Investment and Innovation at the U.S. Small Business Administration (SBA) and the district director for SBA's New York District Office. Before joining the federal government, Raghavan was a vice president with MTV and BET Networks, an owner and partner of a strategic advisory firm and business development director for Misys PLC, one of the world's largest banking software companies. She was also an associate at Broadview International, a London investment bank, and worked at AT&T in several finance and management roles, including her last five years as the M&A director for Europe & Asia. Raghavan has an M.B.A. in finance from Seton Hall University and a B.S. in finance from The Pennsylvania State University. Raghavan is a member of the Board of Advisors for the Center of Innovation and Entrepreneurship.
Erin Miu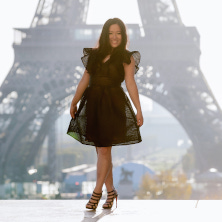 Erin Miu
Erin Miu is a recent M.B.A. graduate of Syracuse's Whitman School of Management and has been an accountant at her family's firm, Miu & Company for over seven years. Miu consults with business and individual clients primarily in tax and financial planning. Prior to that, she worked in the fashion industry, managing global designer Vivienne Tam's flagship boutique and helping to host events and fashion shows during New York Fashion Week. A 2011 graduate of the Stillman School of Business, she followed in her father's footsteps and attended Seton Hall and found her home away from home. Miu earned a Bachelor of Science in Management, with a minor in French and a Certificate in Entrepreneurship. She gained many important and lasting relationships throughout her years at The Hall. In her spare time, Miu enjoys traveling, watching Formula 1 racing and is currently pursuing a master's degree in accounting.