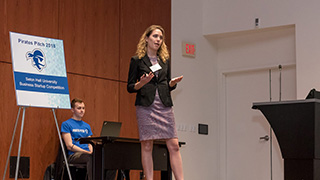 Beginning at 6 p.m. on Wednesday, April 3, four student teams will compete for more than $16,000 in seed funding from a panel of investor-judges at the ninth annual Pirates Pitch Startup Competition. Sponsored by the Center for Entrepreneurial Studies in the Stillman School of Business, the student entrepreneurs will pitch their ventures in front of a live audience in Jubilee Hall Auditorium.
Meet two of the four competing teams:
Sincere Sitter
The Business Idea: Sincere Sitter utilizes both a website and app to connect caregivers and parents through personal social networks. The service offers exclusive training and reviews for both parties to ensure positive child care experiences as well as reliable and trusted care.
The Student: Alissa Lopez, M.B.A. student with a concentration in marketing. Lopez earned a spot in the final round at the recent Student Startup Madness Entrepreneurial Competition at the South by Southwest festival in Austin, Texas. She also won a scholarship from the Center for Entrepreneurial Studies and won first place at an NJIT New Business Model Competition.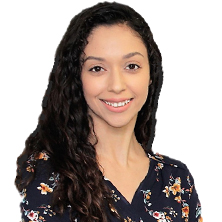 Team: Alissa Lopez
Sprouts Analytics
The Business Idea: Sprouts Analytics aspires to be the Bloomberg Data Service for the emerging cryptocurrencies market. This website and app will be a cutting-edge analytics tool that allows investors, enthusiasts, and newcomers to gain access to all possible cryptocurrencies market data. It will include news feeds and a collaborative forum for users.
The Students: The pitch team is comprised of Steven Catudal, a junior majoring in finance and information technology management; Elizabeth Win, a junior majoring in marketing and information technology management; and Nathanael Boatswain, a senior majoring in financial mathematics and information technology services. The Sprouts team represented Seton Hall at the inaugural BIG EAST Startup Challenge in New York City.
Team: Steven Catudal, Elizabeth Win, and Nathanael Boatswain
The event is open to students, faculty, alumni, parents and members of the community. In addition, attendees will have an opportunity to vote for the Audience Choice Awards.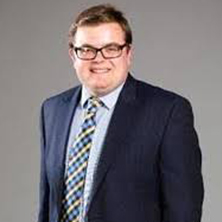 Well-known sportscaster John Fanta '17, will serve as emcee for the evening. Fanta, on air talent for the Big East Digital Network and Fox Sports Network, also hosts a weekly men's basketball show named Shootaround, featuring behind-the-scenes, in-depth stories from the Big East Conference's 10 member schools.
Interested in attending this event? Visit the Pirates Pitch homepage to register »
Learn more about Pirates Pitch »
Categories: Business