Alissa Lopez won Pirates Pitch in 2019 in the first step toward realizing her dream to become an entrepreneur.
Everyone has a dream in life. Alissa Lopez, an MBA graduate of Seton Hall's class of 2019, has turned hers into a reality. Lopez, the first place winner in the 2019 Seton Hall University Pirates Pitch Startup contest, said the $9,000 seed funding she was awarded paved the path for her to pursue her entrepreneurial dream. But she knew that building a business wouldn't be easy, and that she still had a long ways to go.
After graduation, she underwent six months of market research and customer testing by participating in a series of regional and national startup accelerator programs designed to help young entrepreneurs through rigorous training and seed funding awards. In January she launched Families Do, an innovative digital business that helps parents maintain a balanced schedule while caring for their kids and their partner, and also making time for themselves.
Lopez never thought that just two months into her career as an entrepreneur that she would be dealing with COVID-19. But she did know that her careful market research on the needs of families and parents had prepared her to help them through a crisis that upended normal family life. "Since many schools are going to be closed for the rest of the academic year, and many parents are being told to work at home, parents are expected to home school their kids while taking on responsibilities like feeding their kids three times a day, and kids are now demanding attention 24/7," said Lopez. "Parents are feeling tons of pressure and are completely overwhelmed. Right now, these times call for the complete support that I provide."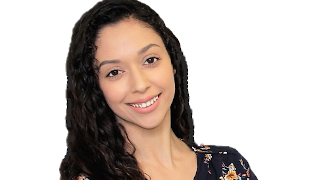 Alissa Lopez, founder of Families Do, helps parents to balance work, home schooling, and personal and family time during the Covid-19 crisis.
Families Do offers unique life coaching and activities scheduling tools to help families to prioritize their goals so parents keep their days organized and balanced. Parents can access free tips on family scheduling and self-care ideas on the @FamiliesDo Instagram, Facebook and Twitter feeds. At the company's website, FamiliesDo.com, parents can work with Lopez through The Overload Detox, 8 weeks of live group coaching and "done for you" tools that help parents create family balance and turn their guilt into confidence.
"The Detox focuses on my three-part framework to overcome the overload: relieving the mental load, creating family balance and embracing your "enoughness" every day because when you take better care of yourself you take better care of family," she explained. The program combines all the coaching and tools Lopez offered before the COVID-19 crisis through personalized coaching and scheduling assistance packages into one, to help more parents adjust through one of their most challenging parenting experiences. The Overload Detox is currently open for enrollment and begins on May 27.
"I'm helping families adjust at a time when they have more jobs than ever by clearing a path in their schedules for balance between family, work and self-care," she added. A popular option, she said, is a FamiliesDo tool called 7 Days of Self-Care for Mom, Social-Distancing Edition, which helps a parent to prioritize daily self-care at a time when they are least likely to do so. "The overwhelming stress of family organizing often falls on the backs of busy moms, and the mental load that moms specifically are carrying for family members right now is weighing them down now more than ever."
For Alissa, the biggest lesson learned is the importance of perseverance and the willingness to adjust to changing environments. "As an entrepreneur, I'm learning how to adapt and hang in there, because when you are starting out and facing new challenges every day it's easy to give up."
Lopez has a message for aspiring entrepreneurs. "Don't be tied to your original idea, because it can take a decade or more for your business to thrive as you constantly make adjustments and get it right." It's also important to learn how to manage on a tight budget and use your existing resources to move ahead. "Be a scrappy entrepreneur and figure it out," she counsels. As example, Lopez points to the birth of Airbnb in 2007, when founders Brian Chesky and Joe Gebbia were broke and looking to raise money to make their rent in San Francisco. They decided to rent out air mattresses in their apartment to attendees of a conference because all the hotels were booked. They called their service "Air Bed and Breakfast." The rest is history.
Categories: Alumni