WABC's Juliet Huddy
The 77 WABC Town Hall on Election 2020 will host a wide array of political experts, practitioners and elected officials. 
Held on Tuesday, March 10 from 6:30–8 p.m. in Bethany Hall, the discussion will be moderated by WABC radio program host Juliet Huddy and Seton Hall Professor Matthew Hale.
Moderators
Huddy is the host of WABC's Curtis & Juliet program and has more than two decades of media experience including work as host for Fox & Friends, Dayside and other premiere network shows, including nationally syndicated The Morning Show with Mike and Juliet. She has interviewed everyone from Condoleeza Rice to Metallica's James Hetfield.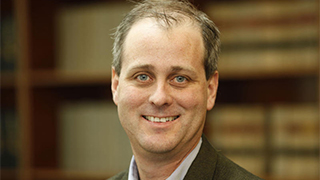 Professor Matthew Hale, Program Chair for the Department of Political Science and Public Affairs
Professor Matthew Hale is the M.P.A. Program Chair for the Department of Political Science and Public Affairs at Seton Hall. His research focuses on how the media covers the public and nonprofit sectors and is cited regularly by major news sources for his expertise on New Jersey politics — including frequent appearances in The New York Times, Washington Post, USA Today, CNN, The Wall Street Journal, Fox News and of course The Star Ledger, Record and NJTV.
Town Hall Panels and Discussion
Krista Jenkins, professor of political science and executive director of the Public Mind polling center Farleigh Dickinson University will open the discussion. 
Media Panel (15 minutes)
Tom Moran, editorial page editor and columnist for The Star Ledger;
Dustin Raccioppi, Trenton bureau reporter, USA Today Network, The Record; 
Colleen O'Dea, editor at large, NJ Spotlight.
Political Professionals (15 minutes)
Daniel Bryan, Senior Advisor for Strategic Communications to Governor Phil Murphy; 
Frank Schultz, Chief of Staff for Senator Bob Menendez. 
Elected Officials (15 minutes)
Governor Richard Codey, Democratic State Senator;
Michael Testa Jr., Republican State Senator.
Q&A and TurboVote
After a 15 minute question and answer period with the audience, Josie Martinez, a Seton Hall student majoring in political science will discuss TurboVote, a non-partisan digital platform that makes it easier for a student from anywhere around the nation to register to vote.
Those who wish to attend the 77 WABC Town Hall may register here »
Categories: Nation and World