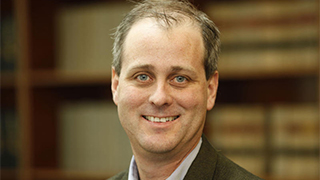 Often sought by media for his expertise in New Jersey and national politics, Professor Matthew Hale commented on a variety of topics, including the candidacy of Donald Trump, the New Jersey primary and Atlantic City.
New York Post, "When it comes to Donald Trump, trust these bookies over pundits."

Newsday, "Trump-Christie alliance doesn't help either in N.J., experts say."
Asbury Park Press, "NJ primary voters say it's Hillary vs. Trump."
Press of Atlantic City, "Should the state be lecturing Atlantic City on its finances?"
Home News & Tribune, "NJ primary on Tuesday has symbolic importance."
Categories: Nation and World