Tuesday, November 27, 2018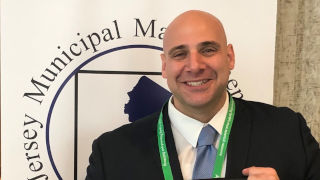 The New Jersey League of Municipalities Convention is held annually in Atlantic City bringing every town and government entity in the state together for a series of speakers, seminars, and awards. At this year's conference held on November 13 through November 15, the New Jersey Municipal Management Association awarded Seton Hall alumnus Frank Pannucci Jr. with the "New Professional to Local Government Award" for his outstanding work as Borough Administrator of Point Pleasant Borough. This award is given to an administrator or manager who has had less than 5 years in the profession and has demonstrated a commitment to excellence in local government service.
Mr. Pannucci is a two-time Seton Hall alumnus receiving an undergraduate degree in Political Science in 2003 and a Master of Public Administration in 2008. He reflects that "one of the main reasons I feel that I'm succeeding in this profession is because of my educational background from Seton Hall, in fact, having it on my resume was a major factor in getting hired especially at a young age. The MPA program under Dr. Hale was more than just standard management classes, it was filled with real life scenarios and was equally as practical as it was academic. This award reflects the lessons I learned at The Hall and the ability it gave me to help form an outstanding management team in Point Pleasant Borough."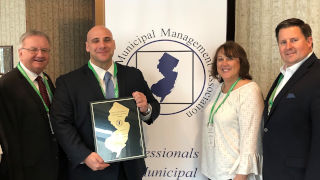 Mr. Pannucci was nominated for this award by Ray Codey, Administrator of Madison Borough, due to the success Point Pleasant Borough has had since Mr. Pannucci began his job. According to Mayor Robert Sabosik of Point Pleasant Borough, also a Seton Hall alumnus '73, "three and half years ago we hired Mr. Pannucci based on his previous work as a Department Head in various government organizations along with his educational background and I can say we've never looked back." Some of the accomplishments Mr. Pannucci has achieved in his current position include increasing the borough's bond rating, re-building parks and beaches, stabilizing taxes, implementing the borough's first purchasing manual, and establishing a new borough website and social media presence.
On his award, Mr. Pannucci expressed that "this award is really a reflection of the team we've created in Point Pleasant these last few years. It's a pleasure to work alongside dedicated individuals at Borough Hall and to be able to work for a Mayor and Council like this who truly love and care for their community. Point Pleasant is a great place to be and I'm grateful to be able to be a part of a team like this."
Categories: Alumni