Saturday, January 19, 2019
The History Department will be sponsoring its fifth annual research symposium on February 7-8, 2019. The theme for this year's event – "Afflicted Bodies, Affected Societies: Disease and Wellness in Historical Perspective" – was chosen to mark the 100th anniversary of the 1918 Influenza Pandemic, one of the deadliest outbreaks of disease in modern history. The theme was also selected as a way of demonstrating how historical research can shape our knowledge of medicine and the health sciences at a time when those fields of study are expanding here at Seton Hall.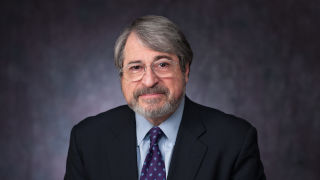 The two-day symposium opens on Thursday, February 7 with a keynote address at 5:30 p.m. by Dr. Alan Kraut of American University. A distinguished scholar of U.S. immigration and the history of medicine, he will speak on "Fearing Foreign Bodies: A Perennial Theme of American Nativism." The talk will highlight how anxieties about foreign bodies and contagion have been widespread throughout U.S. history, often spiking at moments when new medical discoveries or medical crises have coincided with escalation in the numbers of immigrants or refugees. Open to the entire university community and the wider public, the keynote address will be held in the Bethany Hall, Room A.
The second day of the symposium will feature papers from invited scholars who were selected to participate after having submitted proposals through an international call-for-papers. Their presentations will explore topics in the history of health and medicine in a range of time periods and diverse geographical locales. These include topics as wide-ranging as the medicalization of alcoholism during Prohibition in Turkey, the response to western scientific medicine and cholera in nineteenth-century Japan, and the history of trauma and disability in the United States as understood through the writings of Walt Whitman. Open to the university community, as well as faculty and graduate students from other institutions, the research symposium will be held in the Faculty Lounge on the second floor of the University Center.
For more information about the symposium, please contact the planning committee co-chairs, Dr. Anne Giblin Gedacht or Dr. Golbarg Rekabtalaei. Once finalized, the conference program will be posted on the history department's website. 
The symposium is made possible through the generous support of the Office of the Provost.
Categories: Arts and Culture