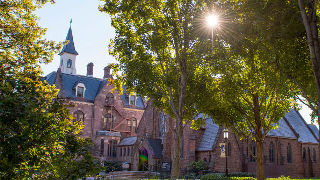 The Grants Team: Offices of Grants and Research Services, Government Relations, Corporate and Foundation Relations and Grants Accounting, are pleased to present the first grants workshop of 2018-2019 on Thursday, October 18, 2018 from 8:30 – 10 a.m. in the Chancellor's Suite, Student Center, South Orange Campus.
A panel of speakers will discuss what you need to know as a new investigator to get started with grants and quick-hitting advice for seasoned investigators. This workshop will be focused on the key points in the lifecycle of a proposal, from conception to submission and funding. Our external consultant, Laura Lay, with Winning Strategies Washington, will be joining us online. Ample time will be provided for interaction and discussion.
Proposal Life Cycle and Introductions – Nicholas Snow, Director of Research
Working with Governmental Sponsors – Fahim Abedrabbo, Office of Government Relations
Preparing Proposals in the New grants.gov Workspace – Franklin Williams, OGRS
Preparing Winning Federal Proposals – Laura Lay, Winning Strategies, Washington
Corporate and Foundation Proposals – Jennifer Kosakowski, Office of Corporate and Foundation Relations
Budgeting and Fiscal Considerations – Brenda Dunlop, Office of Grants Accounting
Open Discussion and Questions
So that we can plan for refreshments and program materials, please email us at grantsoffice@shu.edu if you would like to attend. We hope to see you there.
Categories: Research