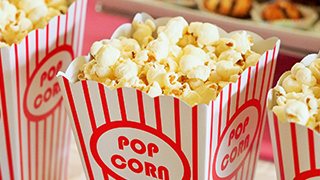 On Thursday, March 15th, 2018, at 6:30 p.m., in Fahy 236, The German and Slavic Clubs will be showing a movie called, The Lives of Others. The movie won the 2006 Academy Award for Best Foreign Language Film as well as seven Deutscher Filmpreis awards—including those for best film, best director, best screenplay, best actor, and best supporting actor—after setting a new record with 11 nominations. It was nominated for Best Foreign Language Film at the 64th Golden Globe Awards.
The Lives of Others has interesting characters, a thrilling plot, superb acting, and thematic weight. It's set in East Berlin, 1984, five years before the Wall's fall and Gorbachev's "glasnost" and still feeling the tremors of Nazism, in this case the Stasi, a government agency similar to the SSIn it an agent of the secret police, Gerd Wiesler, conducting surveillance on a writer and his lover, finds himself becoming increasingly absorbed by their lives. It shows how difficult it is to watch others' lives unfold and not be drawn to their passion. Released 17 years after the fall of the Berlin Wall marking the end of the East German socialist state, it was the first notable drama film about this subject.
This movie will be of great interest to our history, diplomacy, Russian and German students, and to all Seton Hall community members interested in history. It will be introduced by Tatiana Shiloff, a Seton Hall Russian Professor.
Refreshments will be served! Everyone is welcome!
Categories: Arts and Culture