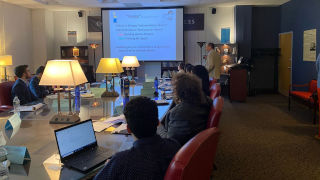 The College of Arts and Sciences recently wrapped up another productive Business Bootcamp. The Business Bootcamp is built on six tenets: confidence, versatility, prestige, passion, ability, and action. The 18 lucky students who earned a place in the Annual CAS Business Bootcamp received a unique opportunity to learn from highly successful professionals who can relate to the challenges of entering the workforce post-graduation. Over four consecutive days students used this unique experience to relate and network with over 25 guest speakers from varying fields. A primary phrase of the intensive workshop was that, "effective communication is key". There is so much power in this phrase as it uses effective as a modifier for communication. As professionals and students alike can attest, communication is the foundation of creating a team, but the way it is done creates a vast difference in the environment.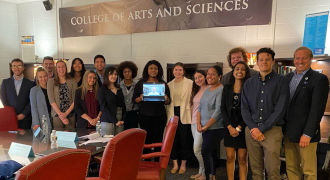 The pandemic relegated us to our respective study spaces with limited interaction with our peers and team members we could all use the practice in effective communication. The Bootcamp also emphasized, "investment in yourself". The participating students spent over 50 hours together learning how to brand themselves as multidimensional, competitive candidates with clear and concise goals. Many career fields are flexible with changing technology and fluctuations in demand. Students beginning their professional lives must adapt, and the CAS Business Bootcamp is a fantastic place to learn about the ebbs and flows of the workforce while imparting invaluable guidance on managing these changes.
There was interest in the Business Bootcamp on professional networks such as LinkedIn for example where posts highlighting the program were engaged with over 1,000 times, demonstrating the power of social networks and alumni engagement.
Career success is an ongoing process, like preparing for a marathon. The resources shared with attendees will improve their chances of a long prosperous life in their chosen career. The Annual CAS Business Bootcamp reached 60 students thus far and aims to continue spreading knowledge and confidence to future participants.
Categories: Business