Wednesday, December 5, 2018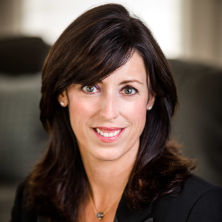 The annual Seton Hall University Conference on Women and Gender will be held on Friday, March 29, 8 a.m. through 4 p.m., featuring keynote speaker, author and award-winning historian Danielle McGuire. The Women and Gender Studies Program is requesting presenter submissions through January 31.
McGuire is the author of At the Dark End of the Street: Black Women, Rape and Resistance–a New History of the Civil Rights Movement from Rosa Parks to the Rise of Black Power. The book has been widely recognized for its groundbreaking discovery of Rosa Parks' work for justice in the case of Recy Taylor, a 24-year-old mother and sharecropper, who was raped by a group of white men. McGuire reframes the Civil Rights Movement, including the Montgomery Bus Boycott and the Black Power movement, in terms of black women's protests against sexual violence and harassment. The book has won multiple awards, including the Frederick Jackson Turner Award and the Lillian Smith Award and has been reviewed in a variety of national publications. Her research has also lent itself to a documentary on the Recy Taylor case.
"Organizers are looking to offer a collection of exciting sessions that reflects the dynamic, productive diversity of perspectives and approaches characterizing the current discussions about women and about gender. We warmly invite presenters exploring any aspect of women and gender from all fields—including the humanities, diplomacy, social sciences, mathematics, and experimental sciences—and all professions, including but not limited to business, law, health care, education and non-profit administration," said Conference co-chairs Karen Gevirtz and Vanessa May.
Consistent with the principles and methodology of Women's Studies, Gender Studies, and related fields, papers should be academic in nature, based on foundational concepts including the constructedness of gender, and joining critically in conversation with reliable, scholarly or edited sources. Papers should also be accessible to a general audience of undergraduates, graduate students, faculty, staff and members of the community. The conference committee strongly welcomes the participation of students, faculty, and staff, with the proviso that graduate and undergraduate panels must have a faculty discussant. Organizers will accept both panels and individual papers.
The URL for abstract submissions, due by January 31, is here. If you have any questions, please don't hesitate to contact Professors Vanessa May at vanessa.may@shu.edu and Karen Gevirtz at karen.gevirtz@shu.edu.
Categories: Campus Life