Wednesday, November 1, 2017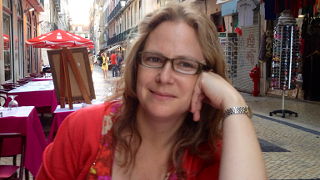 This event was also made possible by the Co-Sponsorship with the Departments of Languages Literatures & Cultures.
The College of Arts & Sciences Distinguished Guest Lecture Series will present a lecture by noted linguist Silvina Montrul entitled "Why Can't I Be A Native Speaker in My Second Language?" on November 8th at 5:00 p.m. in Arts & Sciences Room 109. Refreshments will be served.
Dr. Montrul is a Professor of Linguistics, Spanish, and Portuguese at the University of Illinois Urbana-Champaign. She is also currently on of the editors-in-chief of Second Language Research, an academic journal centering around second-language performance. Having written four books on language acquisition and over 30 journal articles, Dr. Montrul will speak about problems with language learning from a linguistics perspective.
This event is free and open to the public. No reservation is required.
For information on future events, scholarships, and all that is #JAULI, stop by the Institute's office located in Fahy Room 246. Don't forget to follow the Institute Twitter and Instagram @JAULISHU to stay up to date with their latest news and events.
For any questions and/or if you require special accommodations due to a disability, please contact the Institute's Graduate Assistant, Ms. Jacquelyn Coletta, at jacquelyn.coletta@student.shu.edu.
Categories: Arts and Culture