John E. Moon, Jr. '74
Seton Hall University, South Orange, NJ
Head Coach, Men's and Women's Cross Country
On Jan 20, 2022, I sat down with coach John Moon, a man of great prominence and stature in the athletic community. As I entered his office, my eyes were able to quickly scan his shelves and awards. I noticed the Olympics emblem marked on his suit jacket as he took his seat at his desk. Immediately I felt like I had stepped into something of legend, and I had.
Moon is one the most respected and honored coaches in the nation, and he quite literally has the track record to prove it. He has garnered All-State and All-American honors at Linden High School, as well as NAIA and NCAA Championship titles at Tennessee State University. Since becoming head coach at Seton Hall in 1972, his success with the Pirates has produced 71 All-Americans and seven NCAA Champions. He's also coached 19 Olympic athletes. One of the stunning highlights of his career was during the 2000 Summer Olympics where he served as the first assistant coach for the U.S. Men's Track Team in Sydney, Australia.
We began our conversation by starting at the beginning. He explained that he is originally from Roselle, NJ, but his family moved to Linden, NJ when he was just in the fourth grade. I asked him to tell me about his early years. Jumping ahead to around junior high or so, this is what he said. "My parents did not want me to mingle with regular kids, so my mother had me playing the piano. Every Saturday, I had piano lessons to keep me occupied. Me and the piano didn't get along, so then I went on to saxophone. Anything to keep me occupied or what have you. What I started doing was I started staying after school and I told my parents I was doing tutorial work, but actually I started playing sports."
I asked Moon if he had any inspirations growing up. He told me, "I remember going to Warinanco Park to watch Milt Campbell and Aubrey Lewis. They were two of the fastest and biggest sprinters in the country. As I got older, I didn't want to look up to others though 'cause I wanted to beat them. They walk like me. They look like me. They have two feet, and I have two feet. What's the difference, you know what I mean?"
One September, to keep up with the neighborhood kids, Moon decided to try out for the football team. "I was petrified because I had never played sports before," he said. "I never forgot that day and the night before I was sweating like heck and crying. The coach cut nine [kids] and he kept me… as a water boy. To me, that's the best thing that could happen because I made it. The other guys didn't make it, but I made it." He continued, "And how I got involved in track and field was that the football coach happened to be the track coach, and he had all the football guys go out for track to stay in shape. I didn't know anything about running." While that might've been his truth at the time, for the next four years, Moon was undefeated. 
After getting hurt in football, Moon thought he'd have to give up on a college scholarship. However, Tennessee State showed up at his house, and his parents fell in love with the school. He signed on to attend, but quit after one year, returning home to Linden. As Coach Moon talked about his first year, I asked him to elaborate on his culture shock experience. "Coming from Linden at that time, I think there were about four Blacks in my graduating class, and I didn't have any Black administrators or Black teachers. I just wasn't exposed. At Tennessee State everyone was Black. It was beautiful. I just wasn't accustomed to it. When I went downtown there was a water fountain with 'colored' on it. Many times, white people on campus would call [me] names. Plus, on top of that, it wasn't my mother's food. Everything you can think of I used as an excuse."
Going back to Tennessee State wasn't an easy task for Moon. It was a local dentist that actually reignited the spark. "On Saint George's Ave. there was a dentist named Dr. Black. He got me involved with sports psychologists… All I needed was someone to express myself to. I then went back to the same school that I left and uh I got to be one of the best in the world." Other than Dr. Black, Moon said he credits a lot of his success to his former roommates Ralph Boston and Dick Barnett. Moon described Ralph as a walking encyclopedia and credited him for helping Moon get serious about his studies. "The next thing you know, I started hanging in the library and that's when my GPA started going up," he said. "College became fun…I tell kids right now you have to have fun no matter what it is whether its sports or any kind of job. Everybody can make money, but how many people make money and enjoy it? It's either two things, you either hate your job or you hate your money. When you find a situation where you love your job, and earning money, that's eutopia."
Moon's journey to Seton Hall took a few unintended turns. After his time of service in the military, he started working at Kilmer Job Co. in Edison, NJ. From there, he went on to teach in Patterson, NJ until he received a call from the athletics director of Rahway High School. His career was on a fast track in administration with hopes of first becoming a vice principal and then working his way to being a superintendent. He came to Seton Hall to receive his master's degree to fuel this dream and was eventually asked to come on board. After turning Seton Hall down initially, he finally said yes.
His 50-year career at The Hall speaks for itself. I asked him what he loved most. "To be honest with you, I think probably the warm acceptance that people treated me with at Seton Hall," he said. "Back in them days you got to talk to everybody. It was a whole family. Every time something happened on campus everyone was there…The comradery and everything. You just fell in love with the campus." His time at the University isn't limited to just athletics, though. He's worked in admissions, represented the EOP program, and has gotten to be an adjunct professor as well. He said, "People began to recognize not only is he a good coach, but he's smart too."
Catching another glance at the Olympics emblem on his suit jacket, I asked him to tell me more about his experience. "Let me go back to 1964. I was ranked probably number two in the country. All the guys in the top five I had beaten, but that was when I pulled a muscle and got hurt. I hated to close the door on it. Fast forward to when I came to Seton Hall, I got a phone call from some guys on the committee who wanted to submit me to be a coach on the Olympic team. When I got there, we were all in the stadium for the opening ceremony and they were about to go to march in and my heart was just beating fast. Once they announced the United States we walked out dressed in our red, white, and blue and we had the American flag waving. I had tears in my eyes, and I looked up and there were hundreds and thousands of people, and I said to myself 'the little boy from Linden… I made it.' I wish I could explain to you how it felt with everybody yelling for the United States. They weren't yelling for Black or White or anything they were yelling for the Unites States, and I was a member of the team."
As our conversation came to a close, I asked him for any advice he had for current and future students wanting to pursue a career similar to his own. He said, "You've got to start at the ground level, and you have to be willing to go the course. You can't be haphazard about it. You've got to execute. Any athlete can be good, but it starts with your mind. You got to believe it first. Regardless of what sport you want to get involved in, those little kids will get the vibes from you to see if you're really serious. You got to love it. Some of these athletes today don't see themselves as role models but they are. Sometimes, whether you want to or not, once you're put in that position you have to execute. Have your hand out to help somebody else."
Moon currently resides in Somerset, NJ with his wife, Thelma. For the past 10 years, he has remained active in his community on the Open Space Advisory Committee, as well as the Advisory Recreation Council. He graduated in 1961 with his bachelor's degree from Tennessee State University and received his master's degree in 1974 from Seton Hall University in Administration and Supervision. He is also a commander in the U.S. Naval Reserve.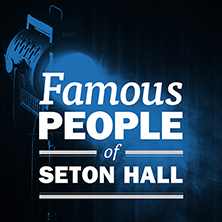 Awards & Accolades
Linden High School
4-year State Champ
All-American
Tennessee State University
NCAA All-American
NAIA All-American
Past president:
Big East Track & Field Conference
IC4A – ECAC
Metropolitan Track Conference
Titles / Awards / Honors
2021 – U.S. Track & Field and Cross-Country Coaches Association Hall of Fame
2008 – Head Coach, World Jr. Games (Poland)
2006 – NJ Scholastic Coaches Association Hall of Fame
2002 – Legendary Coaches Award from Newark YMWCA
2002 – Mid-Atlantic Region Women's Indoor and Outdoor Coach of the Year
2001 – Head Coach, US vs. Great Britain Dual Meet
2000 – Assistant Coach, US Men's Olympic Team
1999 – Assistant Coach, World University Games
1988 – Tennessee State University Athletic Hall of Fame
1985 – Jesse Abramson Award
1997 – Seton Hall Athletic Hall of Fame
1996 – Awarded McQuaid Medal at Seton Hall
1995 – US Head Coach, Pan American Games
1994 – National Women's Indoor Coach of the Year
1994 – District II Men's Outdoor/Indoor Track Coach of the Year
1994 – Big East Women's Indoor Staff of the Year
1993 – District II Men's and Women's Indoor Coach of the Year
1993 – District II Women's Outdoor Coach of the Year
1993 – Big East Men's Indoor Staff of the Year
1993 – Big East Women's Outdoor Staff of the Year
1991 – 1993 – Goodwill Games Head Coach
6-time Collegiate Track Conference Champ
6-time Collegiate Track Conference Coach of the Year
6-time Big East Championship Winner
7-time Coach of the Year in the BIG EAST
7-time ECAC and IC4A Champ
11-time Metropolitan Coach of the Year
14- time Metropolitan Team Champ
Coached 87 Big East Champs (Men & Women)
Coached 19 Olympic athletes
Military Olympic Champ