Professional Diploma
Marriage and Family Therapy
Not accepting applications at this time.
The Professional Diploma in Marriage and Family Therapy is designed for professionals who have a license-eligible degree to become a marriage and family therapist, but who have not yet completed all the requisite courses for licensing as a marriage and family therapist or who wish to obtain specialized training before focusing on working with children, families and couples. License-eligible professions include psychologists, social workers, psychiatrists and psychiatric nurses.
Seton Hall University offers the only graduate program in New Jersey specifically for professionals who have already obtained a license-eligible degree such as in psychology and social work.
Resources: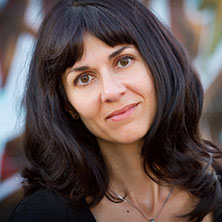 Corinne Datchi
Department Co-Chair, Professional Psychology & Family Therapy; Associate Professor of Counseling Psychology
View Profile
Take the Next Step
The College of Education and Human Services is dedicated to ensuring that its professional preparation programs are based on essential knowledge, evolving technology, research findings, and reflective practice. Each program is committed to developing collaborative relationships and cooperative efforts with schools, agencies, and institutions so that its efforts remain linked to the world of practice and research, and meet the needs of communities. The College is nationally accredited by three professional associations: APA, COAMFTE, and NCATE.
Contact Us
Diana Minakakis
Director of Graduate Admissions, College of Education and Human Services