Graduate
Doctor of Philosophy, (Ph.D.)
Higher Education Leadership, Management and Policy
The Ph.D. in Higher Education Leadership, Management and Policy is designed to provide students with a broad understanding of the interrelated societal and organizational dimensions of higher education, in preparation for senior administrative, policy development and management posts in colleges and universities, as well as government agencies and foundations, or for careers in teaching and research. The program offers the opportunity to focus in areas, such as administration and education policy, international and comparative higher education, organizational culture and change, and the academic profession.
General Approach
Courses generally meet once a week in the evening. Study is available on a full- or part-time basis for either focus.
The small size of the Ph.D. program at Seton Hall University allows for frequent faculty interaction and close work with your adviser. We are committed to maintaining a small, selective and focused program that will prepare our graduates to pursue a range of possible careers.
The Ph.D. in Higher Education Leadership, Management and Policy also offers a concentration in Education Research, Assessment, and Program Evaluation.
Resources:
Doctoral Program, Higher Ed Leadership
Seton Hall University's highly regarded doctoral program in Higher Education Leadership helps professionals advance their careers leading colleges and universities.
"Each of our core courses built the solid quantitative and qualitative research constructs that I use every day while analyzing and visualizing data on students, faculty, and staff at Princeton and peer institutions.

Having the ability to immerse myself in many different areas (governance, history, policy, research, evaluation, finances), made me a more well-rounded student and more prepared to fully explore my own potential."

Jonathan Stoessel, Ph.D. '16, Institutional Research Analyst
Faculty
The faculty in the College of Human Development, Culture, and Media are expert researchers and practitioners in teacher and leader preparation as well as professional psychology and family therapy. Many are actively engaged with schools and community agencies, modeling best practices to their students in the university classroom and in the field. Collaboration within departments and across is encouraged with the recognition that supporting and improving the lives of children, families and communities is a complex process. View a complete listing of Higher Education Faculty »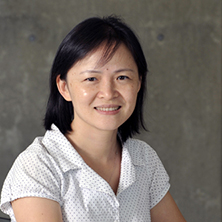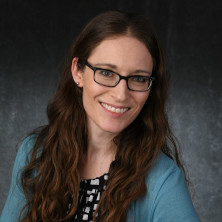 Take the Next Step
The College of Human Development, Culture, and Media is dedicated to ensuring that its professional preparation programs are based on essential knowledge, evolving technology, research findings, and reflective practice. Each program is committed to developing collaborative relationships and cooperative efforts with schools, agencies, and institutions so that its efforts remain linked to the world of practice and research, and meet the needs of communities. The College is nationally accredited by three professional associations: APA, COAMFTE, and CAEP.
Contact Us
Hillary Morgan, Ph.D.
Program Director
Diana Minakakis
Director, Office of Graduate Admissions
(973) 761-9668
Loading Ph.D. in Higher Education Leadership, Management and Policy...